Maybe you ask why WebMagnat is an extraordinary place for developers

Because we believe in new, in people, opportunities, learning, technology, and doing things differently for the better. And we are sure that together with technology we make the wo
If you like what you do, you love to code and create code bases you are proud of, it means we have things in common. We are a group of 22 young people who follow their dream with passion, where technology helps us realize projects that will help other companies to scale. Clearly, we help them change the world through technology.
We are like a football team, every man has his role in the team, we are different, we look different, we have different playing styles, but we play together for the same purpose. Our common goal is to win the match.
We are different, but together we can do great things.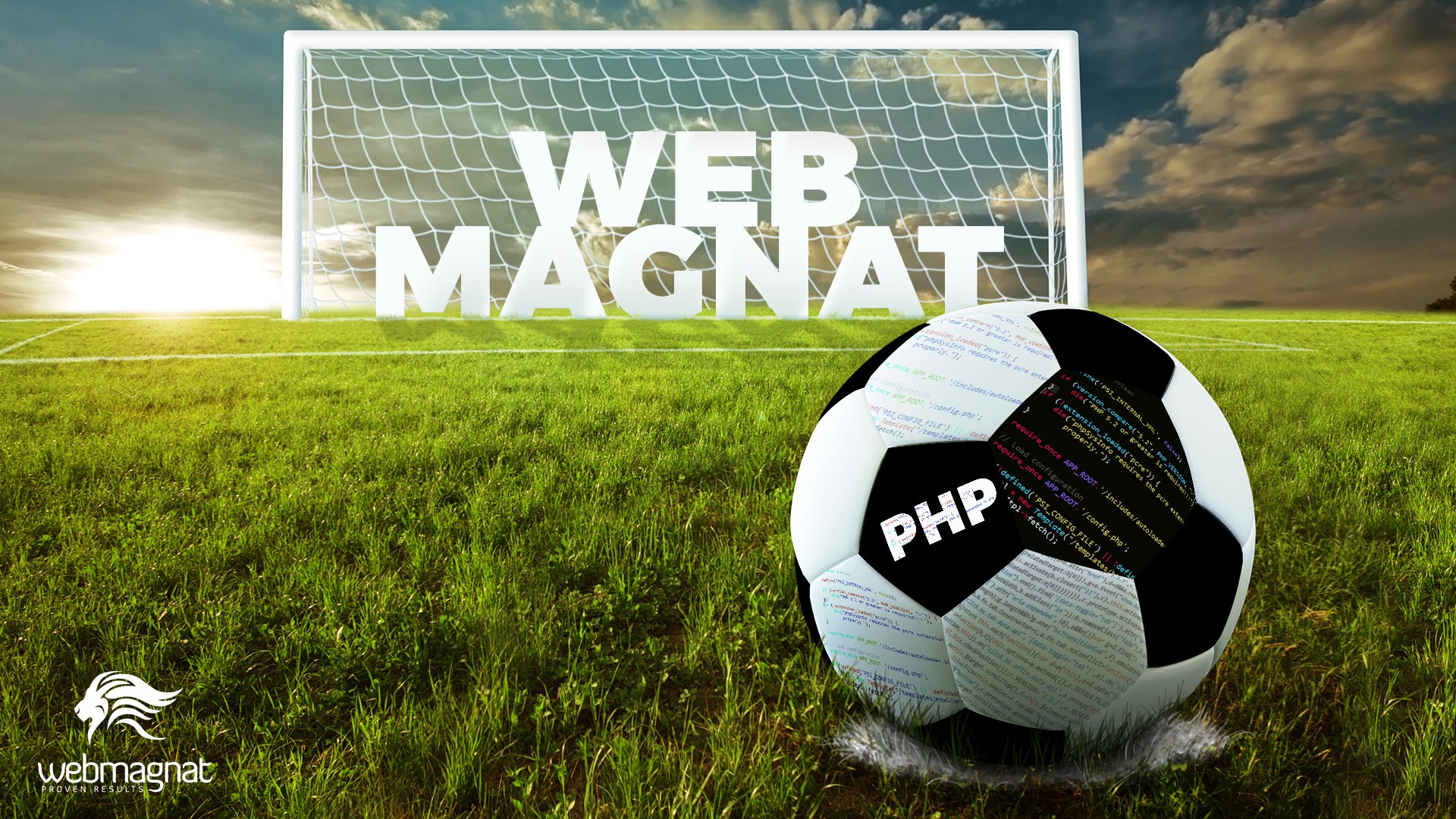 About us:
WebMagnat started as a personalized software development company and became a respected partner for its customers (Orange, Agricola SA, Agerpres, Coseli, Gedeon Richter, Romanian Post and other +400 clients) in ten years' time in automating the processes businesses by creating software applications (based on Artificial Intelligence) and marketing campaigns that bring real business value to its customers.
More than 20 people work at WebMagnat in an Agile manner focusing on a business approach organized around the needs and expectations of the customer.
What You Need To Be Our Ideal Candidate:

• Experience with PHP
• Experience with MySQL
• Experience with Codeigniter / Laravel (is a plus)
• Understanding of OOP
• Intermediate understanding of standard front end development technologies: HTML5, JavaScript, JQuery, JSON, AJAX, XML
• Comfortable with version control (GIT)
•1- 2 years professional experience in PHP
Besides these, we offer you:

• Attractive salary
• Amazing people to work with
• Flexible work program for students
• The chance to work with experienced team members that can help you to develop your skills
• The opportunity to work on interesting and appealing projects
• 10% of working time is dedicated to learning and innovation
• library, relaxation areas and a happy place to work



That you know us better, we will tell you what our values are and we will look for these values in every man:
• We are Learning, Innovating and Evolving Together
• We're getting involved with maturity and we assume our decisions
• We follow our dream with passion
• We are cultivate happiness
• We understand and solve the needs of our clients