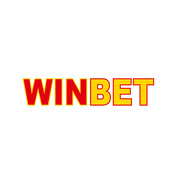 Payroll Specialist
Nivelul carierei
Middle (2-5 ani), Senior (5-10 ani)
Requirements:
Studies in the economic field;
At least 3 years' experience in the payroll field;
Certified Human Resources Inspector/Salary Inspector;
Advanced computer skills: MS Office, experience in using a salary software - Wizcount represents an advantage;
Good knowledge of Romanian Labor legislation and fiscal treatment of all aspects related to salaries;
Very good ability to analyse and synthesize, attention to details;
Excellent organizational skills;
Show excellent analytical, problem-solving skills, multitasking;
Fluency in English.

Main Responsibilities:
In charge of end-to–end monthly payroll calculation;
Preparing and processing payroll calculations for employees by registration of all salary information in the payroll software;
Keep records of vacations and calculate their entitlements;
Processes the salary payments;
Issuing monthly payroll reports and preparing and submitting of D112;
Filling-in and submission of the REVISAL to the Territorial Labor Chamber;
Preparing salary certificates for employees;
Generates reports of salaries, taxes and contributions;
Offers information regarding salary calculation and salary tax to employees;
Prepares statistical data required by the Statistics Division;
Prepares the list with employees for meal tickets, medical subscriptions or other benefits for employees, prepare budgets, implement;
Monitors all law changes and analyses their impact on employees and the company;
Propose, where appropriate, solutions in order to automatize HR processes;
Ensures an efficient and consistent relationship with specific institutions – National Institute of Statistics, the Territorial Labor Inspectorate and the National Health Insurance Institute.
What we offer:
Very attractive and competitive salary;
Bonus Performance System;
Meal tickets;
Phone, laptop;
Teamwork with young professionals;
Opportunities for personal and career development.
Who we are:
With an international experience of 20 years, WINBET became shortly the most successful chain of gaming clubs in Eastern and Central Europe. We are present in Bulgaria, Serbia, Croatia, Georgia, Belarus, Tanzania and Romania.
Winbet represents a chain of 12 gaming halls in Romania, the most recent of them opened in 2019. Present in Romania since, Winbet is one of the most prestigeous gaming halls on the market.