Detalii loc de munca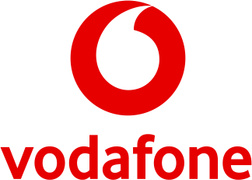 Packet Core 2nd Line Operations Specialist
Nivelul carierei
Entry (0-2 ani), Middle (2-5 ani)
Your day to day:
2nd Line Operations of Packet Switch Network in a multi-vendor environment.
Preventive and corrective second level troubleshooting ensuring quality and continuity of service and the restoring time for Packet Switch Network elements.
In collaboration with 1st Line Operations teams, work out procedures related to the analysis of alarms in order to detect and eliminate faults. Perform data configuration, software rollout and support integration activities with planning and delivery functions.
With these activities, you will have a great impact on our business:
Drive root causes analysis to identify corrective actions, including vendor support escalation, in order to achieve service and performance levels restoration
Perform proactive maintenance activities to prevent incidents and constantly optimize the network
Solve network related Customer Complaints within SLA (Tracing and debugging on various equipment of Packet Core Networks (SGSN, GGSN, PCRF, DNS,etc)
Ability to manage incidents actions & resolution for critical cases ( identify ,analyze, coordinate all problematic points);
Knowledge sharing in order to increase technical skills of other teams involved in deployment and operations activities in the network
With these skills, you are a great candidate:
Detailed understanding of PS core protocols (IP, TCP, UDP, SCTP, GTP, Radius, Diameter, SIGTRAN, RANAP, GMM, Diameter)
Packet Switch network analysis and troubleshooting, problem and change management
Good knowledge of a mobile network architecture (2G, 3G, LTE) with experience in main vendors technologies (Ericsson, Cisco, Huawei)
Team working oriented
University degree: faculty of Electronics , Telecommunications and Information Technology
1-2 years of experience in Telecommunication on similar position.
Hands on experience on Packet Core elements (GGSN, SGSN, MME, S/PGW, PCRF)
Volte experience
Sounds like the perfect job? We've got even more to offer:
In this pandemic period we have 100% work from home for your safety.
Medical and dental services
Life insurance
Dedicated employee phone subscription
Special discounts for gyms and retailers
Annual Company Bonus
Ongoing Education – we continuously invest in you to ensure you have everything needed to excel on the job and enhance your skills
You get to work with tried and trusted web-technology
Getting in on the ground floor of and technology changing company
Flexible Vacation – Take time off when you need it, we trust you!
#_VOIS
Beneficii acordate
Financiar
Asigurare de viata si/sau accidente
Actiuni la pret preferential
Medical
Abonament servicii medicale
Abonament servicii stomatologice
Dezvoltare
Cursuri de dezvoltare personala