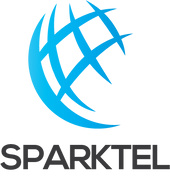 Cabling Technicians (OverHead and UnderGround)
Nivelul carierei
Entry (0-2 ani), Middle (2-5 ani), Senior (5-10 ani)
Limbi vorbite
engleză, română
Recrutez candidati dispusi sa se relocheze
Da
Salariu brut pe luna
31200 - 50000 €
Job Summary
Our client is a leading provider of infrastructure services to the telecoms industry across Ireland. Due to the recent awarding of a fixed-line maintenance and upgrade framework contract in Ireland, the team are seeking to hire permanent Over-Head (O/H) and Underground (U/G) Cabling Technicians from the Fixed Line Telecoms industry. In Ireland, these are called Stringing and Cabling Crews. There is an excellent package on offer as well as full relocation support to Ireland. This includes accommodation for 3 months, 1 return flight from Ireland, housing assistance, full social security and tax set up as well as conversion training to allow you to work in Ireland.
The role:
You will join the company on a permanent basis whereby you will join the fixed-line team. The teams are of 3 n total and are required to start in January 2020. You will be involved in new build, refurbishment as well as general maintenance of the fixed-line network in Ireland. You will be responsible for working on public roads, near business and customer premises building Ireland's Over-Head Network. You will be expected to report on all completed activities using handheld mobile devices along with reporting to your site/field manager.
General Requirements:
Previous experience working on FTTC and FTTH projects.
Experience working with fibre cable.
Follow design schematics drafted by the design team and management direction.
Ability to work at heights and in various challenging field environments.
Ability to maintain and interpret records of daily work logs, data recordings, and network design maps.
A willingness to learn new skills.
Hardworking with a positive attitude/strong work ethic.
Ability to work as part of a team and on your own initiative.
First Aid training and experienced in assessing risks and hazards.
Able to adhere to relevant health and safety regulations.
Good standard of English for Team Leaders and basic standard of English for other team members.
Able to use a handheld device (iPad etc and mobile phone).
Driver's License (*at least one member of the crew must have a C/CE licence).
O/H Requirements:
Previous experience working at heights on Over-Head Telecoms infrastructure.
Experience pulling cable from pole to pole and ensuring the correct connections.
Building the Over-Head Network.
U/G Requirements:
Experience blowing fibre cable into ducting.
Experience using a Cobra or similar to clear blocked ducting.
Working on live networks, and planning outages.
Benefits:
Average salary of €500 - €750 (net) per week.
€10 tax-free subsistence per day.
Guaranteed 5-6 days of work per week.
21 days holidays + 9 Public Holidays.
Permanent contract.
3 months free accommodation provided.
1 return flight provided. (Please note you must pay for your first flight to Ireland!)
Full support for tax and social security number as well as set up.
Sponsored training courses to obtain various work licences and accreditations as required
Extensive opportunity to progress and move up the career ladder within a stable and growing industry.
Access to a vehicle for each team.
All equipment and work clothes, safety boots etc.
Interviu online
Are you available to travel to Ireland for work in January 2020?
Do you have a full driver's licence?