Detalii loc de munca
ANUNT INACTIV:
Angajatorul nu recruteaza momentan in mod activ pentru aceasta pozitie, dar poti aplica la anunt.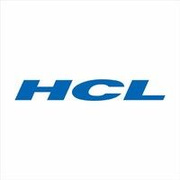 Order Administrator with English
Nivelul carierei
Entry (0-2 ani), Middle (2-5 ani)
Limbi vorbite
Engleză
- Avansat
* toate limbile sunt obligatorii
Role Summary: The Big Machines Order Administrator is responsible for order processing of equipment for the UK market clients. Additionally can offer support with other Sales Support related activities, for base business and XPS clients. Acts in the context of the order process and provides proactively and efficiently support to the Sales community, Transition Managers and Delivery Account Managers.
As a BM Order Administrator your focus will be upon:
Receiving of the request for order from the Sales / Account Manager / Transition Manager / Delivery Account Management / Delivery Account Operations and verifying the completeness and accuracy of the request
Verifying the addresses and request their modification/creation in required systems
Data entry into the Big Machines system and the quote creation from the data provided by various internal/external stakeholders using the completed template
Summary generation in Big Machines and verification of the quote integrity and precision
Promoting and challenging the approval process with concerned business units, follow up of the workflow steps and eventually completing the quotation following the advices obtained from the approving steps and with the complementary information provided by various internal/external stakeholders
Promoting the quote to the validation by Customer Admin with all required items in Big Machines
Communicating the quote status through the workflow steps to various internal/external stakeholders
Keeping up to date the activity tracker and internal documents specific to the activity
Ensuring effective shared mailbox management
Contributing to more efficient work processes; help creating and maintaining process documentation
Manage order escalations and offer assistance
Participating in team meetings and general inputs in day to day improvements
Receiving queries and demands (consumables, invoices, technical issues, requests to change location, new devices, upgrades or removal of equipment) from Sales organization, as part of Sales Support
Responsible for raising MACD - Move Add Change Delete tickets in XSM for nominated accounts, as part of Sales Support
Extracting data from SAP or Salesforce in order to offer relevant information or reports regarding customer contracts, equipment lot and orders, as part of Sales Support
Communicating with XPS coordinators, the logistic service provider and other internal departments, as part of Sales Support
What you need to be Successful
Fluent English - both oral & written
Rigorous and strong skills in actions monitoring
Attention to detail
Autonomous
Customer oriented
Communicating effectively
Collaboration & Teamwork
MS Office knowledge (Excel, Word), Outlook, Internet and facility in handling between different interfaces and/or systems
Number oriented
Previous work with CRM systems or other systems and tools experience
What we Offer
Competitive Salary
Meal Allowance on Card
Well-rounded Health and Life Insurance Packages
Different bonuses for life events
25 annual leave days
Global Career progression opportunities