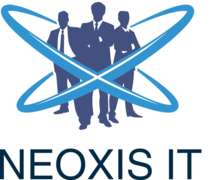 Operator IT
Nivel cariera
Entry (0-2 ani)
Limbi vorbite
engleză, franceză
Recrutez candidati dispusi sa se relocheze
Da
Candidatul ideal
Minimum 1 year experience in using computers;
Minimal knowledge of the principles, architectures and technologies used in computer networks (LAN, WAN)
experience in monitoring large scale systems and networks;
experience in managing incident tickets, probes and requests in a ticketing system;
Microsoft minimum Windows server roles (AD, DNS, DHCP, DFS, WDS, WSUS, IIS, etc.);
Minimum knowledge about Windows Active Directory and Windows Security;
advanced knowledge of hardware and software architectures;
written and verbal fluency in English, French ;
excellent communication skills
To have the capacity to solve problems or conflicts in the diplomatic and tactical manners.
Knowing deadlines and how to manage priorities.
How to be a main, individual or member coordinator of a global team.
Understanding and respecting all policies, procedures, instructions, rules and regulations associated with this position.
To have strong customer focus and multicultural experience;
Leading to continuous improvement of our top services and products, a good problem-solving methodology, driven to achieve results.
Descrierea jobului
The main objective is understading all the important components of the support operations for the global IT arhitecture , and to ensure an operator mode, for exemple SPOC- single point of contact for the customers, suppliers and users of company.

Responsibilities:
• monitoring the servers and services of all the subsidiares.
• Management of incident tickets, problem or request ticketing;
• Manage user accounts in Active Directory according to technical procedures;
• Managing email accounts according to technical procedures;
• Interacting with users, clients from different branches;
• Availability of shift work;
• Understanding and adopting the SPOC principle - single point of contact
Descrierea companiei
We are a successful company that works in the spirit of the team and we always come to support our employees and clients for their needs.
By joining Neoxis, You will be part of a successful team composed of Romanian and international competences, that will allow you to evolve your career and to succeed your projects.
In this team, you will be motivated and the salary benefits will not be missed.

We are waiting for you in our team