Detalii loc de munca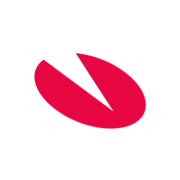 Office 365 Senior System Engineer
Nivelul carierei
Middle (2-5 ani), Senior (5-10 ani)
Limbi vorbite
Engleză
- Avansat
* toate limbile sunt obligatorii

Office 365 Senior System Engineer
Visma is a leading provider of mission-critical business software for a more efficient and resilient society. By simplifying and automating the work of companies and organisations of all sizes, we improve people's everyday lives. Withemployees, overprivate and public sector customers across the Nordics, Benelux, Central and Eastern Europe and Latin America, and net revenue of €1,741 million in, we are committed to making tomorrow better than today. Visit us at .

Heading to vacancy title:


Vacancy title:
Office 365 Senior System Engineer

Vacancy text:
Become part of Europe's leading tech company – Make progress happen
About the job
Visma IT & Communications is looking for a passionate Office 365 specialist with an interest in design, architecture, configuration, rapid deployment, scalability and automation.
You must have a drive to develop high-quality processes that will run in an unusually complex technical environment. You will be a member of the Workspace Team, where your skills and contributions to manage our Office 365 area will be very visible. You must love to help team members and to receive help from them.
If the descriptions above fits you, and you can check several of the following bullets, Visma IT & Communications can offer you very interesting work and competitive terms.
Your skills :
O365 Hybrid Deployment - Migration from on-prem to cloud

O365 Exchange Online

On/Off Boarding operations

O365 Tenant to Tenant migration

Migration to Office 365

Offboarding from Office 365

5+ years in an Office 365 Engineering role or equivalent Microsoft cloud services experience

Up to date understanding of all Infrastructure technologies, good technical knowledge of Microsoft Services with a clear focus on O365 disciplines

Skype - Both on-prem and Online ( Teams )

Understanding of a complex identity pipeline containing:
• AD Connect
• Azure AD
Strong Scripting Skills ( Powershell preferred )

Understanding the IT Service industry as well as the relevant marketplace

Effectively cope with change; comfortably adjust to alterations in work activities; able to decide and act with limited information; effectively handle risk and uncertainty in ambiguous situations

Demonstrated resilience, diplomacy, influence, relationship building, and problem solving skills in a variety of situations

Highly effective written and oral communication skills, excellent interpersonal skills and experience dealing effectively with a wide range of people

Fluency in Business English is required

Customer oriented behaviour

Fast learner - research capabilities for obtaining required information.
What will you do?
Introduce Office 365 into the Visma Group infrastructure landscape

Ensure solution lifecycle and operational standards are adhered to; this includes actively looking to continuously improve working practices to ensure the teams work as efficiently as possible as well as monitoring the health/effectiveness of the solution

A key contributor to the team strategy, ensuring that service implementation is in line with the business requirements and the technology design principles
Assist Team members, Team Leader, and/or Manager to make sure the service portfolio remains current, highlighting areas requiring attention

When required, act as the subject matter expert for all aspects of an assigned activity; all the while adhering to Visma's project administration standards

When required, be able to present confidently in front of Customers and Business Partners
Visma
Visma offers software and services that simplify and digitise core business processes in the private and public sector. The group operates across the entire Nordic region along with Benelux, Central and Eastern Europe. With over 14,000 employees, more thancustomers and net revenue of € 1,741 million in, Visma is one of Europe's leading software companies. Visit .
Visma IT
IT service delivery in the digital age means rapid growth and major changes, as emerging technologies introduce paradigm shifts. Cloud service delivery is the major driver. Success in changing environments requires the ability to innovate, design and deliver while providing steady and secure IT deliveries.
In addition to providing IT services to our customer portfolio, Visma IT provides all Visma business units with the tools and infrastructure they need to deliver state-of-the-art solutions and services to their customers. By giving employees access to the right technology, we ensure quality at all stages of the customer journey. We also provide data storage in on-premise environments, in hosting environments and in the cloud, both public and private.
Our international teams base their work on an extensive knowledge of IT service delivery in both on-premise environments and the public and private cloud. Security is our number one priority, and to ensure that we comply with all laws and regulations, we are ISO certified in the areas of security, quality, project management and IT service delivery.
What Visma offers
We offer an exciting position in an international working environment where you will be part of a dynamic and highly skilled international team. You will have good opportunities for career development through internal training and diverse work assignments in a prominent international company. We offer competitive terms and conditions.
Contact :
We conduct background checks on relevant candidates through our partner Semac.