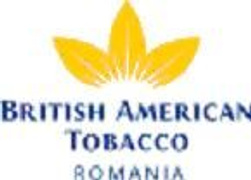 NPI Reporting Analyst
Nivelul carierei
Entry (0-2 ani), Middle (2-5 ani)
Limbi vorbite
engleză - avansat
Key Accountabilities
Support data management and analysis through NPI community, act as a focal point for consolidation of internal (NPI) and external (cross functional) information.
Support capabilities to provide timely and accurate reporting of NPI performance metrics and other information to key forums (. GS&I, SNOLT, PDT etc) for analysis and effective decision making at Global, Regional, DBRU and Local levels.
Support analytical capabilities to generate insights into management practices that improve quality of reporting and lead to better decision making or result in significant business benefits such as improvements in productivity, risk management, compliance or speed to market.
Maintain effective working relationships with a variety of stakeholders . Marketing, Product and Operations to collaborate, align objectives, metrics, and plans. Establish effective working relationships with other managers in the NPI community to promote a common and integrated way of working for reporting and analysis.
Produce the required collateral to ensure effective engagement for the NPI community with all required functions, geographies at all levels within the organisation.
Enable decision making with the appropriate analysis, whilst managing the related complexity and pressure within the innovation environment.
Provide the required information to the business at all levels to ensure the effectiveness of the innovation and cycle plan metrics.
Knowledge, Skills and Experience
Degree or equivalent in a science or related subject.
Substantial experience of information management, analysis, and reporting in a regulated environment, including knowledge of systems and tools.
Proficiency in information platforms (SAP, Workflows, Business Information, etc.).
Excellent excel skills (macro management would be advantageous)
Experience in Power BI would be advantageous
Understanding of NPI processes would be advantageous.
Good awareness of innovation pipeline.
Good knowledge of technical reporting requirements.
Good planning, organizing, and operational implementation skills.
Good communication skills with the ability to influence key stakeholders at a variety of levels.