Detalii loc de munca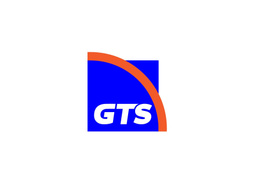 Nivelul carierei
Middle (2-5 ani), Senior (5-10 ani)
Our success comes from the outstanding people that make it happen for our customers every day. Our dedicated and skilled employees work as a team to deliver services at highest standards in the industry.

Thus we highly value:
- customer focus;
- technical knowledge and skills in order to do the job at a high level of accomplishment;
- the ability to promptly react, to analyse, diagnose and solve issues;
- high sense of responsibility and ethics;
- proactivity, creativity, initiative, drive to improve and continuously learn;
- teamwork.
HOW WOULD IT BE LIKE TO WORK AS A NETWORK ENGINEER WITH US?
You will analyze, design and implement technical solutions for customers. You will configure and test the resources - circuits, equipment - for the solutions.
You will follow-up on the evolution of projects and make sure that they operate according to plan, and that the customers' requirements and the deadlines are met.
You will always have the opportunity to satisfy your curiosity and openness to learn and work with new technologies.
You and the whole team will be kept up to date with lots of technologies: our training program is an extended one!
HOW DO WE PICTURE YOU?
You have at least 2 years of experience in an ISP or in a large company using complex infrastructure.
You have detailed knowledge and can work with Cisco routers and switches, as well as with other vendors.
You know Layer 2 and Layer 3 protocols (Ethernet, MPLS, TCP / IP, routing, switching, VPN technologies).
You have experience in virtualization solutions and/or have worked with several cloud platforms.
You have OSS and scripting experience and knowledge.
You are focused on the customers' needs.
You are a team player who can easily communicate with others, even in situations that prove to be difficult.
WHAT WE OFFER:

On the job training with our senior colleagues ;

Access to our WIKI and technical labs;

Technical certifications covered by the company;

Great opportunities for career development;

Technical trainings;

Easily accessible location;

Private health insurance for you and your family;

Flexible benefits budget;

Employee Referral program;

Remote work adapted to the current situation.
More about GTS:

Who we are:


We are specialists in IT&C services based on state-of-the-art technologies.

We began our journey in 1993 as the first company that provided internet services in Romania. We then contributed to the development of the IT&C market and that of the entire company. We are part of the Deutsche Telekom Group.

Our customers are both local and international companies with high standards. We are honored to know that they trust us and so, we are always looking for ways to improve ourselves.

We are in a constant search for clear, solid solutions that change with the customers' needs.

We are in a continuous process of innovation, but we only believe in the tested innovation.

We create integrated solutions whenever integration is relevant to the customer.

We value order: through it, we simplify the increasingly complex relationship that our customers' businesses have with the world of data and telecommunications. The company has approximately 150 employees and is based in Bucharest.


Our values:


Our company values serve as a compass for our actions and describe how we behave in the marketplace. They provide standards at every level of our business and are the ethical foundation for everything we do at GTS.


We are committed to our customers

For us it is essential to understand our customers' needs and develop innovative solutions which help them become a better business.


We do as we say we are going to do

Trust is earned. We follow our words with actions so everyone knows they can depend on us.


Our people make the difference

We are passionate and skilled. We have the courage to try new things, we dare.

We work as a team to deliver services at the highest standards.



We are proud of GTS!