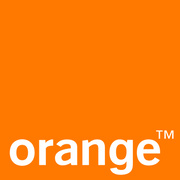 .NET Developer
As a technology services company, our DNA is in IT. We are one of the largest technology hubs in the Orange Group, working internationally for both Orange corporate functions and country operations. Our teams provide a broad range of services: development and supervision of IT services (in domains such as Big Data, Cloud, M2M, IoT, TV, Connected Objects), design and development of IT infrastructure and desktop solutions, testing & planning for mobile networks, implementation of supply chain solutions and also improvement of commercial & business performance (BI, CRM, Analytics, Digital learning, Customer Care).
We are currently looking for a .NET Developer to join our International Operations Team.
Required skills:
Excel add-in
C# (needed for WCF, SQL CLR and Integration Services)
.NET Excel API
.NET Framework or higher
Entity Framework
WCF (Windows Communication Foundation)
Excel
VBA for Excel
Git
IIS administration
Parallel/multithreading programming
data streaming
ClickOnce framework
SQL scripting capabilities needed as the ribbon interacts with the Db (logs, retrieves data, etc)
Additional nice to haves
SQL, TSQL (MS SQL) developer
SQL Server Integration Services
MS SQL Server 2014 (or 2016) administration
Windows Server 2012 administration
PL/SQL (oracle), Oracle SQL developer
VBA for Excel
SQL CLR
Thank you for applying!