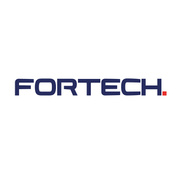 Mid-Senior DevOps Engineer
Nivelul carierei
Middle (2-5 ani), Senior (5-10 ani)
Role Summary
Fortech is looking to add a Mid-Senior DevOps Engineer to one of its offices in Cluj-Napoca or Brasov.
In this role, you will be involved in delivering and supporting from development through production the multi-functional software components of an electric bike. Main use cases of the entire suite feature navigation & routing, fitness, tourism, riding activity statistics. The online portal and the mobile apps, together with the ebike onboard computer can all connect to shared Java back-end services, which must ensure proper synchronization, security, multiple device lines compatibility, scalability and performance.
In a nutshell, you will contribute to improving the live performance of a product that promotes an active and healthy lifestyle and eco-friendly mobility.
Our teams are self-organizing and following agile principles and methodologies. You will be working directly with our Product Owners and stakeholders from our client in Germany.
Your Responsibilities
Contribute to deployment and configuration of new software components releases
Contribute to building a secure, resilient and scalable infrastructure for the software components of the product
Design and implement adjustments of the continuous delivery pipelines, including continuous integration, continuous delivery and automated environment provisioning
Configure, deploy and maintain internal tools used in Continuous Integration and Deployment pipelines (Jenkins, Nexus, SonarQube, Splunk .)
Perform system monitoring & alerting (development through production environments), verifying the integrity and availability of all hardware, server resources and software components, reviewing system and application logs
Design and implement a backup and recovery strategy
Provide on-call support duties for application servers (if requested)
Identify sources of manual work related to on-boarding new components from inception to CI/CD pipeline and strive to automate as much as possible
Interact, develop, and communicate with groups on all levels of the project team; work with development, QA, architecture and project management teams to streamline the build-deploy-test cycle
Promote a mindset of 'everything as a service', self-service for the team
Adjust to constant business changes, which include evolving goals, strategies, new requirements, and emerging technologies
Your Competencies
Strong knowledge of Linux administration/engineering
Experience with web and application servers – installing, configuring, troubleshooting and securing against known vulnerabilities (Apache HTTP Server, Apache Tomcat, Apache Proxy etc.)
Proven work-experience with configuration management systems and deployment automation tools (Jenkins Pipelines, Ansible etc.)
In-depth knowledge of scripting technologies: Shell, Bash, Perl, Batch, Python
Familiarity with SDLC and automated software testing
Experience with containerization technologies (Docker, Kubernetes etc.)
Familiarity with load balancing solutions, firewalls, proxy servers, APIs gateways etc.
Experience working with RESTfull Services
Experience in using Maven/Gradle as build tools for the building of deployable artifacts; experience with Git repository tools
Basic Oracle DBA knowledge
Knowledge of networking fundamentals (a background in network administration or engineering would be helpful)
Experience working with multiple teams in an Agile setup
A willingness to learn new technologies and a spirit of collaboration and transparent communication
Good command of English
Nice to Have:
Experience developing and managing virtualized environments, including networking and security
Implementation and configuration of monitoring tools (. Splunk, Nagios, ELK)
Proven experience of a cloud-based solution – compute, storage, networking
Your Benefits
You will work in an environment that demands professionalism and at the same time values quality people and connections. Our principles are simple: show respect, be reliable and continuously seek to progress.
We offer a competitive compensation package, medical insurance, learning and development opportunities and other perks and benefits.