Detalii loc de munca
ANUNT INACTIV:
Angajatorul nu recruteaza momentan in mod activ pentru aceasta pozitie, dar poti aplica la anunt.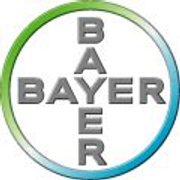 Medical Representative - Pharma
Nivelul carierei
Middle (2-5 ani), Senior (5-10 ani)
YOUR MAIN TASKS AND RESPONSIBILITIES

▪ Accomplishes the client visits established or according to the direct manager`s indications;
▪ Makes product presentations in front of the clients, using marketing materials recommended by the Product Manager or indications received by the direct manager and approved according to the internal procedures;
▪ Organizes and participates to marketing and promotion events according to the tactical plan: round tables, presentations, congresses, symposia, other activities;
▪ Offers consultancy/support to the clients regarding the pharmacovigilance area;
▪ Identifies new clients and new business development opportunities.
▪ Manages the allocated budget according to the established tactic plan;
▪ Elaborates and proposes a promoting action plan in order to achieve the business objectives and optimize costs;
▪ Responsible for keeping, transporting the marketing products in the best conditions and their efficient use;
▪ Responsible for permanent update of the company database.
▪ Continuous learning regarding the products in the portfolio in order to ensure professional services to the highest level ;
▪ Participates to the internal and external events organized by the company: meetings, congresses, symposia, etc.
▪ Respects the laws, ethical standards in accordance with internal rules and other regulations approved (for example: ARPIM).
▪ Compliant with the Health & Safety Regulations
▪ Fully alignment with all company policies, procedures & internal rules.

WHO YOU ARE

Experience:
▪ University degree, preferably in pharmaceutical-medical field;
▪ Work experience in pharmaceutical field or in similar fields;
▪ Ability to work under pressure and to make decisions fast;
▪ Initiative;
▪ Good abilities of working both in teams and autonomously;
▪ Very good social and communication skills;
▪ Good abilities of MS Office: Word, Excel knowledge;
▪ Willingness to travel in the country and abroad;
▪ Foreign languages: English –conversational level;
▪ Driving license category B
▪ LIFE values

THE OFFER:

▪ Opportunity to work in a researched based company with high ethical standards.
▪ Dynamic and involving job.
▪ Opportunities for training and development.
▪ Company benefits package.
▪ Fixed monthly salary.
Application time: until 4 January 2021
Reference Code: BPH_Med Rep
Division: Pharmaceuticals
Company: Bayer SRL
Location: RO-Oradea
Confidentiality is guaranteed! Only short listed candidates will be contacted!
Deadline for submitting applications: 4 January 2021