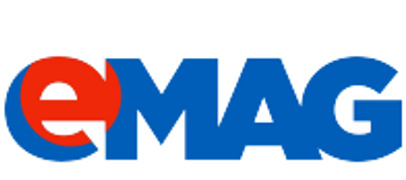 Marketplace Project Manager - Sales Management
Nivelul carierei
Middle (2-5 ani), Senior (5-10 ani)
Limbi vorbite
engleză - avansat
Role purpose
Our ideal candidate will have a deep experience in strategic thinking, and negotiation in addition to a strong track record in terms improvement, forecasting, relationship building, pricing management, and customer experience.
Will provide analysis of the existing projects of the Sales division in Marketplace and make recommendations for improvements, for all the other eMAG companies within the group (Bulgaria, Hungary & Poland).
Implement and support multiple projects and seek interesting ways to improve collaboration within all the partners within the group.
Responsibilities
Be a business partner for our colleagues within the region, by providing them with data-driven insights and advice to optimize their business models;
Manages activities for multiple projects, part of an extensive Marketplace division, across all phases, including initiation, planning, execution, monitoring, control and closure;
Communicates and collaborates with internal (within department) and external customers (other departments) to understand their needs regarding project deliverables including setting up and managing the right expectations;
Aligning the processes and procedures specific to the Sales Management Division in BG, HU and PL;
Adapting all the international projects to the local specific;
Analyze that all the key performance indicators regarding the on-going projects are being fulfilled and establish measures to correct all deviations;
Plan resources and recommend the best practices for each country;
Track and report business development results, analyze & interpret data, make correlations, to unearth weaknesses and difficulties;
Draw valid conclusions and define personalized action plans, adapted to the needs of each internal or external partners;
Develop detailed business plans together with the rest of the division within the Marketplace department and provide guidance;
Conducting analysis on the allocated platform and identifies opportunities to improve main KPIs;
Anticipating problems and managing the risks related to the project;
Providing project and release statuses back to key stakeholders on a regular basis.
Requirements
University Degree in Economics, Business Administration, Marketing or related careers;
1-2 years of relevant experience in a progressively responsible project management role;
Proven experience as sales or business consultant sales;
Knowledge of diverse business matters such as Commercial, Marketing, Marketplace etc.
Outstanding communication and interpersonal skills;
Analytical mind with excellent data collection and analysis skills;
Aptitude in creative problem-solving and having an entrepreneurial spirit;
People oriented, proven experience in leading cross-functional project teams;
Experience with process improvement projects and in cross functional projects;
Ability to work effectively in a professional manner with sales teams, business stakeholders, external partners technology staff;
Ability to adjust and set priorities to meet deadlines;
Excellent written and verbal communication skills, including presentation skills;
Strong persuasion and negotiation and influencing skills, including conflict resolution skills;
Excellent written and spoken English;
Numerical with the ability to apply intermediate Excel skills;
Bulgarian, Hungarian or Polish language knowledge would represent an advantage;
Available for travel as required (approx. 20%, monthly).

Benefits
At eMAG, we are constantly moving forward and we love what we do. If you are passionate about your job, whether it's offering consultancy to a customer or writing a code line, and you aim high, then you belong with us, the No. 1 IT company to work for in Romania (according to a Biz Magazine study iWe provide you with the best development programs to improve both your soft and job specific skills, but it is you who decides what you want to learn and where you want to go.
The possibilities are endleWe know benefits are important, that's why we provide you with a full range of them:
Medical subscription;
A monthly budget you can spend on flexible benefits - meal tickets, travel vouchers, trainings for your development;
Employee discounts;
Access to the Bookster library;
Fruits, juice, water and coffee at the office;
Other discounts (gym, pizza, car wash and others).
Interviu online
Cum evaluati cunostintele Dumneavoastra de Excel?
Cum evaluati nivelul limbii Engleze?
Care sunt asteptarile Dumneavoastra salariale pentru acest rol?