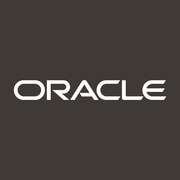 MARKETING COORDINATOR - Eastern Europe
Nivelul carierei
Middle (2-5 ani)
Limbi vorbite
engleză - avansat
As a Marketing Coordinator for EE with Oracle, you will be part of one of the world's leading Tech companies!
Top 5 reasons to join Oracle:
Diversity
Great culture and work life balance
World-class learning & development
State of the art facilities

Global career progression opportunities

In this role you will:
Design, plan and execute marketing activities in EE region (CZ, SK, Bulgaria, Croatia, Hungary, Serbia and Romania)
Organize vents, business breakfasts, seminars, digital campaigns
Communicate with other Oracle departments such as PR, Sales, Compliance, Social media
Utilize Oracle marketing tools when planning and developing an event
Communicate with local agencies and vendors in order to follow proper event planning and keeping the expenses within the budget agreed
Assist with building yearly and quarterly budget and campaign plans in alignment to commercial objectives
Create of post event reports and analyses

Act as an influencer, using your strong communication and organizational skills to generate demand for Oracle solutions.

We are looking for high-energy, driven professionals, strong organizational skills and natural communication abilities. You should be eager learn and able to drive change towards more digital marketing by demonstrating your ability to adapt and embrace the change by being a self-starter every single day.

The successful candidate will contribute to our business growth in a fast paced, collaborative environment showing integrity, innovation and team work.
Responsibilities:
Sales Lead Generation - Responsible for all marketing and demand generation activities including events and digital marketing campaigns.
Management and measurement of all marketing activities – Leads generated and converted.
Drive inbound and outbound marketing activities - Design, implementation and execution of campaigns with different tactics such as e-marketing and direct mail campaigns, online advertising and events
Lead management and ROI measuring - Managing the lead process from lead generation to closed opportunities
mplement new processes if needed for lead flow and lead management – Reporting is a must
Generate growth – Support sales while making the connection between corporate and field marketing – Creation of specific marketing campaigns to generate new business opportunities
Partner with Marketing and Sales to drive lead generation that will convert into pipeline and revenue opportunities
Development and implementation of marketing strategies and plans - Success will be measured on pipeline contribution, MQLs and conversion rates
REQUIRED SKILLS/EXPERIENCE
Innovative and business growth oriented – Able to drive change towards more digital marketing and measure results
Proven experience in marketing - Design, plan and execute marketing activities
Experience in large IT companies is an advantage
Trusted advisor for sales
Ableto work independently and cross-functionally to drive multiple time-sensitive, high-priority projects
Fast learner
Able to work in a remote team ·nbsp;nbsp;nbsp;
Ability to work under pressure and with deadlines ·nbsp;nbsp;nbsp;
Good working knowledge of Outlook, Word and Excel ·nbsp;nbsp;nbsp;
Good team player
Fluency in English, both spoken and written ·nbsp;nbsp;nbsp;
Sounds Like You? We Want To Hear From You! What's In It For You? When You Grow, We Grow!
At Oracle, our success starts with people who make it happen – our employees. Therefore, Oracle is committed to providing you with the rewarding career development you're seeking, but also with unmatched benefits that help you get the most out of your career and your life.
WHAT MAKES #ORACLETALENT?
A network of Talented and motivated colleagues striving to excellence.
A stimulating environment where you create your own career path.
Professional development, training, and tools that enable you to grow.
Flexibility to balance your life and your career, and enjoy both to the fulles
Oracle is an Equal Employment Opportunity Employer. All qualified applicants will receive consideration for employment without regard to race, colour, religion, sex, national origin, sexual orientation, gender identity, disability, and protected veterans status or any other characteristic protected by law.