Detalii loc de munca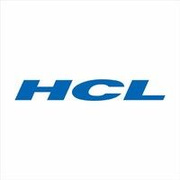 Marketing automation specialist
Nivelul carierei
Fara experienta, Middle (2-5 ani), Senior (5-10 ani)
Overview
HCL Technologies is a next-generation global technology company that helps enterprises reimagine their businesses for the digital age. With a worldwide network of R&D, innovation labs and delivery centers, and'Ideapreneurs' working in 45 countries, HCL serves leading enterprises across key industries, including 250 of the Fortune 500 and 650 of the Global 2000.
Marketing revolves around the concept of driving visitors and converting them into leads. Marketing automation is a software platform that helps automate marketing and sales engagement, generate more leads, close deals, and measure marketing success. Marketing automation enables a team to do what it does best. It simplifies the task of the companies by automatically sending emails and tracking them on social media and other websites. For instance, you maintain a food website and ask visitors to fill in a form to get free recipes of up to five dishes. This is how you can generate a lead. Once the visitor fills in the details, you can easily connect with them through email. Gradually, the engagement will deepen, converting a cold lead into a warm one. Marketing automation facilitates long-term engagement with customers. Leveraging marketing automation, a sales and marketing team can collaborate as a single and cohesive team to optimize and automate the leads. Marketing automation successfully converts leads into sales. It enables you to turn one-time purchasing customers into life-long customers. It helps in saving time, improve customer satisfaction, and boost revenue.
We are looking for a Marketing Automation Specialist to join our team in Iasi with 2+ years of relevant working experience in marketing automation!
Requirements:
• Fluency in English;
• Understanding of modern digital marketing tools and technologies
• Strong knowledge of marketing automation and email marketing best practices
• Strong understanding on marketing automation platform like Salesforce (SFMC) and Marketo
• Working experience on web technologies like HTML5, CSS and JavaScript and designing responsive emails
• Flexible to work in non-standard hours.
Nice to have:
• Eagerness to work on multiple tools and stay abreast of new tools/ technologies
• Understanding of campaign optimization and provide insights to business
• Experience in leading campaign execution teams - defining processes, checklists and tracking KPIs
• Certified in SFMC and/or Marketo
Responsibilities:
• Execute email marketing campaigns using client's MarTech stack & briefs provided
• Effectively communicate with stakeholders to gather requirements, execute/setup campaigns, secure approvals and launch
• Working collaboratively with different functions to ensure effectiveness of automated campaigns
• Work across large teams, often across multiple countries, to gather input and communicate findings.
Benefits:
• Salary above the market
• 25 days of paid annual leave
• Career Progression Opportunities
• Well-rounded Health and Life Insurance Packages
Interviu online
Are you comfortable commuting to this job's location?
Have you completed the following level of education: Bachelor's Degree?
How many years of work experience do you have using HTML?