Detalii loc de munca
ANUNT INACTIV:
Angajatorul nu recruteaza momentan in mod activ pentru aceasta pozitie, dar poti aplica la anunt.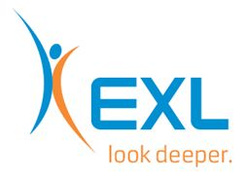 Manager(Business Analyst/IT) with Spanish
Nivelul carierei
Middle (2-5 ani), Senior (5-10 ani)
Limbi vorbite
Spaniolă
- Avansat
, Engleză
- Avansat
* toate limbile sunt obligatorii
Job Description:
We are looking for candidates with expertise in both information technology and business administration for the role of IT Business Analyst. IT business analysts are responsible for enhancing the quality of IT products and services, analyzing data to inform business decisions, and finding technological solutions to business needs, among other duties.
The best IT business analysts have exceptional interpersonal skills as they need to act as a communication link between the IT and Executive branches.
Job Responsibilities:
Liaising between the IT department and the executive branch.
Acting as an information source and communicator between business branches.
Understanding strategic business needs and plans for growth.
Enhancing the quality of IT products and services.
Analyzing the design of technical systems and business models.
Utilizing IT data for business insights.
Analyzing business needs.
Sourcing and implementing new business technology.
Finding technological solutions to business requirements.
Producing reports on application development and implementation.
Running A/B tests and analyzing data.
Analyzing data to inform business decisions.
Goal-setting responsibilities. Managers are responsible for setting goals that align with organizational objectives. These professionals must also develop and implement actionable strategies to help their team meet those targets.
Training and development. Managers are typically responsible for training new employees as well as employees who have been promoted to a new position.
Administrative tasks. Managers are often responsible for handling several administrative tasks. These types of responsibilities often vary depending on the job.
Team and individual organization. Managers are tasked with keeping the workplace organized and efficient both for themselves and for their team.
Skills Required:
Advance Spanish language.
Excellent English language
Expertise in handling new projects.
Evaluating business processes, anticipating requirements, uncovering areas for improvement, and developing and implementing solutions.
Leading ongoing reviews of business processes and developing optimization strategies.
Staying up-to-date on the latest process and IT advancements to automate and modernize systems.
Analyzing business needs.