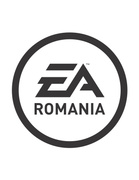 Linux system administrator
Nivelul carierei
Entry (0-2 ani)
We are EA
And we make games – how cool is that? In fact, we entertain millions of people across the globe 24/7 with the most amazing and immersive interactive software in the industry. But making games and delivering a flawless player experience is hard work. That's why we employ the most creative, resourceful and passionate people in the industry.
The Challenge Ahead:
The Mission Control Center (MCC) resides within the EA Digital Platforms Technical Operations team which is responsible for the infrastructure that our games run on. The MCCs the central point of contact for the Digital Platform team and plays a key role in driving nline 'always on' services keeping a watchful eye over all monitored endpoints to ensure a continuous 24X7X365 uptime for our stakeholders.
What do you need to succeed at this role:
To succeed at this role you should be a person of urgency. nbsp;Your past experience has seen that you work in a technical operations center and feel you have ideas to what it takes to make the best operations center ever. ou want to use your ingenuity, skills and excitement to be part of the gaming industry and know that at the end of the day you personally helped thousands of gamers keep their game on. nbsp;ou are comfortable communicating in all forms including being able to adjust styles and content to your audience. You want to learn about technical services and grow a career in a technical discipline. nbsp;You know the importance of cloud computing and have experience in building, administering or tinkering in cloud services. And above all you must like games, as if you don't you will have no conversation over the 'water cooler'
Key responsibilities include:
Monitoring
Works with multiple "off the shelf" and custom monitoring tools to evaluate service performance
Verifies scope of impact for identified issues
Performs resolution and recovery work
Monitors graph dashboards
Incident Management / Triaging
Participates in emergency problem resolution events
Follows on open issues (incidents ownership)
Coordinates troubleshooting
Escalates to Teams and Service Operation Managers
Adheres to performance and follow up activities Key Performance Indicators (KPI)
Follows knowledge base (run books) documentation
Follows processes, procedures and work instructions
Monitors the MCC mail box
Creates tracking tickets and follows up on open/ongoing issues
Communication/Escalation
Notifies MCC Technicians and management of issues identified
Sends and updates critical communications
Generates reports related to MCC service and overall health of the service
Updates processes, procedures and work instructions
Qualifications
Minimum AA degree in Computer Science, Engineering or related field
2-3 years of experience in Network Operations/Engineering with key responsibilities around incident escalation, resolution tracking and resolution reporting
Experience with AWS tools and technology
Demonstrable experiencef standard networking, systems and database principles
Demonstrable experiencef Network Operations Center best practices
Must possess creative problem solving skills
Must demonstrate strong quantitative, analytical and conceptual thinking skills
Must work well within a dynamic, time-sensitive environment
Must have a sense of humor and passion for gaming
This position will require shift work to include nights, weekends and holidays