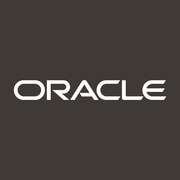 Licensing Technical Consultant
Nivelul carierei
Entry (0-2 ani), Middle (2-5 ani)

Role overview:
Uses internal systems used for collecting and analyzing usage data for the Oracle products in scope, that were deployed by either Oracle Customers and Partners.
Provides Field Consultants with Data Analysis Services - collecting and analyzing data regarding the installations and usage of Oracle products by Customers and service is offered remotely in accordance with internal standards and procedures.
Responsibilities:
Performs analysis activities on Oracle Products based on field consultants demands using the specific tools and systems
Informs and provides regular updates on the activity results to the direct Manager.
Makes efficient use of available communication solutions(email, telephone, instant chat)
Performs a complete, detailed and accurate analysis of collected data, verifies and validates usage data against entitlements and prepares the license usage report according to internal standards and procedures. Presents the report and findings to field consultants.
Gains and maintains strong knowledge and expertise regarding the usage analysis of Oracle Products within team's scope, on both technical and licensing aspects.
Ensures that the problems which cannot be solved by own means and responsibilities are escalated in due time and according to internal standards and procedures.
Acknowledges and applies the policies, procedures and processes, as defined on Company / Line of Business / Department levels.
Is responsible for achieving team and individual objectives, as agreed with the direct manager.
Ensures fulfilling of given tasks within the timelines and quality standards agreed with the direct manager.
Required Experience:
2 years in IT &C Industry, Software Development, Customer Relations experience.
Education Profile:
Bachelor's degree in Computer Science, IT, Economics or Technical profile
Professional qualifications
Basic/Beginner SQL and DB knowledge
Basic/Beginner Unix/Linux and Windows knowledge
Basic/Beginner of server/computer and network architecture
General Competencies
Customer oriented
Strong attention to details
Excellent research abilities
Complex problem-solving and decision-making abilities.
Ability to adapt and coordinate work efficiently under pressure.
Ability to work both independently and in a team environment.
Planning and analytical capabilities.
Excellent English communication skills, both verbal and written.