Detalii loc de munca
ANUNT INACTIV:
Angajatorul nu recruteaza momentan in mod activ pentru aceasta pozitie, dar poti aplica la anunt.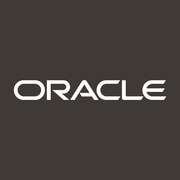 Licensing Consultant - German
Nivelul carierei
Middle (2-5 ani), Senior (5-10 ani)
Limbi vorbite
Germană
- Avansat
, Engleză
- Avansat
* toate limbile sunt obligatorii
Oracle's Global Licensing and Advisory Services (GLAS) is a customer facing licensing and investment support organization that provides customers and partners with the most up-to-date knowledge, best practices and insights to manage and optimize the customer's Oracle license investment.
GLAS employs industry-leading practices and tools coupled with the most up-to-date Oracle license knowledge to minimize Oracle licensing risk and provide the ability to gain control of the Oracle license landscape.
We are seeking experienced and dynamic individuals to promote and deliver GLAS services to customers, and to contribute to the development and growth of the GLAS business.
Our GLAS Consultants have the unique opportunity to work across many Oracle functions and lines of business. Consultants regularly communicate with external stakeholders, from C-level executives to DBAs, and act as the only Oracle authority on license compliance.
Role
Coordinates the local execution of the Joint Partner Engagement Program (JPE) strategy in alignment with the direction of the GLAS strategies.
The GLAS JPE Program focuses on teaming with selected Oracle Partners, to jointly perform compliance review services (audits) for Oracle Customers.
Scope
Works with JPE Partners, Customers, Sales Management, Legal, Contracts, Revenue Recognition, Approval teams and other GLAS teams to lead a comprehensive compliance focused engagement from qualification to resolution
Reports to functional manager
Responsibilities
Manages JPE Partner's strategy and acts as first level of escalation for GLAS partners' issues
Defines and monitors Partner's Business Plan
Main responsible for JPE Pipeline and Forecast accuracy and results through GLAS systems
Identifies and qualifies compliance risk for assigned territory where compliance needs to be assessed and ensured
Ensures licensing agreements are delivered successfully with a high level of quality and customer satisfaction
Builds relationship with internal stakeholders and LOB leaders to increase GLAS visibility and facilitate engagement progress
Performs customer audits, including a review of the customer's business, license estate and effectiveness of their internal licensing controls
Develops expertise in contractual agreements, licensing policies, measurement analysis, compliance and SAM practices in order to address the complexity of customer architectures and breadth of products
Supports the promotion of licensing policies and GLAS services internally and externally
Contributes to cross-team projects aimed at increasing the sharing of best practices and the efficiency of GLAS processes
Qualification
Bachelor's degree or equivalent combination of studies and experience
3-5 years customer facing experience in IT/asset management consulting, audit or customer management
Strong analytical and problem-solving skills
Experience working in a dynamic environment, balancing challenging workloads and deadlines with attention to deliverables
Proactive, dynamic, and able to identify and deliver quality work even when unsupervised
Fluent in English and German (Russian or French language would be a plus)
Competencies
Project Management
Crucial Conversations
Negotiation
Objection Handling
Understanding of IT technical architectures or affinity with technical matters