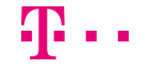 Learning&Training Specialist with German
Nivel cariera
Entry (0-2 ani), Middle (2-5 ani)
Limbi vorbite
germană, engleză
Ideal Candidate:
Excellent knowledge of German language (spoken & written)
Minimum 1 year of experience in related process (training organization, training management)
Experiences in learning platforms or related planning tools (HR database)
Excellent knowledge of English language (spoken & written)
Basic finance knowledge
Customer service focus and strong interpersonal skills required
Reliability
Strong verbal/written skills and attention to detail.
Ability to consistently deliver high quality customer service in a professional manner
Taking initiative in a proactive manner to improve own and team work practices
Ability to develop and deliver oral and written communications which convey complex information in a simple, easily understandable manner
Ability to handle a variety of workloads with a high degree of accuracy, Excellent knowledge of MS Office in particular Excel and Powerpoint
Happy to work self-dependent as well as in a intercultural team
Job Description:
Support resourcing tasks and transaction processes related to Learning & Training
Creates, schedules and reschedules training courses in the Learning Platform, books employees and provides evaluation forms
Communicates with the local HR Business Partner, internal and external vendors, register employees to trainings, runs the internal billing system and approves invoices issued by the training vendors in collaboration with budget owners as well as local purchasing department
Deals with the feedback provided by participants and trainers, informs local HR, managers and external vendors about the results
Processing, Maintenance and administration of data on trainings in the learning management systems
Organisation, monitoring and co-ordination of standard inhouse seminars for employees in Germany
Manages the training logistics (booking of hotels, training rooms, sending information to participants, billing information, etc) and takes care of data privacy of training participants
Process invoices and checks the invoices against orders
Answer training related questions of managers and employees, solves issues and problems
Manages the E-Learning trainings and Web Based Trainings in the Learning Management System (HR Suite, Global Teach or similar)
Cooperates with external vendors
Organize, update and maintain documents, records and files for training purposes
Analyze, summarize, compile and submit reports to the local HR and management
Supports delivery of reports to Business Partner's, Manager and Competence Center Develop and promote training plan objectives and supervise the accomplishment of such objectives
Support by the preparation and contribution of presentations (PowerPoint)
About DTSE
Deutsche Telekom Services Europe (DTSE) was founded iy Deutsche Telekom AG and delivers support services, with focus on HR, for the European footprint of DT Group.
Join us in this international environment and you'll be exposed to many different competencies, cultures and languages.
If you want to join this innovative team and take the opportunity to be part of a growing company, apply now!
By applying for this job you accept the DT privacy statement:
To process your online application we collect, process and use your personal data. We will treat your data as strictly confidential in accordance statutory provisions.
By submitting your application, you consent to your data being processed electronically, including by third parties. Data is only passed on to HR service providers that have been carefully selected by Deutsche Telekom AG.
For detailed information read the local data protection when applying for a job position at Deutsche Telekom Group.