Detalii loc de munca
ANUNT INACTIV:
Angajatorul nu recruteaza momentan in mod activ pentru aceasta pozitie, dar poti aplica la anunt.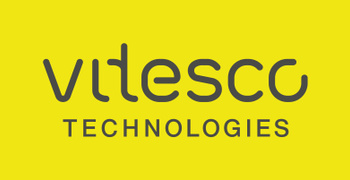 Lead quality assurance specialist Vitesco Laborato
Nivelul carierei
Middle (2-5 ani)
Employment type: Permanent
Experience level: 2 - 3 years
Description
Responsibilities: 
Quality assurance lead for all customer planned validation tests.

Specifies development/confirmation tests to be performed, compiles data, and makes recommendations for changes required in testing equipment procedures, new testing requirements and/or design of testing equipment.   

Selects, develops, and coordinates with personnel to ensure the efficient operation of the function or test.   

Implements a testing excellence strategy with key focus on local OEM's and customers.   
Coordination of all lessons learned across the local test organization.   

Aligns policies and procedures with global laboratory strategies 

Responsible for resolving complex testing problems within multi-departments and/or cross-functional

Establishes testing models used to validate Vitesco products and achieves customer agreement/approvals. 

Ensures equipment end of life strategy is managed. 

Ensure that each test arrangement has been validated and verified to meet or exceed industry standards for test. 

Collaborates globally to ensure maximum reuse of process and procedures within the word wide laboratory organization. 

Manages the planning, development, and implementation of procedures for the testing and evaluation of test standards, new technologies and special devices for all phases of testing

Lead the ISacreditation process 

Ensure practices and procedures are aligned with ISO 17025 compliance.

Perform internal audit to ensure laboratory procedures are accurately adhered to ISO standards.   
Leads special problem solving and improvement teams, focused on finding root causes, corrective actions, and revalidation requirements.    

Coordinates all A3 problem solving, lab related, issues. Transfer to global lessons learned tools.    
Job Requirements 
Bachelor's Degree in Engineering 
Minimum 5 years experience 

Technical Knowledge - Advanced abilities and knowledge in practices and techniques gained through experience and exposure to complex and diverse techniques, theories, and principles. 

Problem Solving - Careful analysis of the different possible courses of action and then selecting the best solution for implementation. 
Research and Development - Critical analysis capabilities, evaluation and synthesis of new and complex ideas. Lead in executing collaborative research projects in cooperation with colleagues and project partners. 

Analysis / Synthesis - Ability to identify a set of features, parameters, or considerations to take into account, in analyzing a situation or making a decision 

Project Management - Advanced understanding of Project Management, Service Management, or Relationship Management principles.