Detalii loc de munca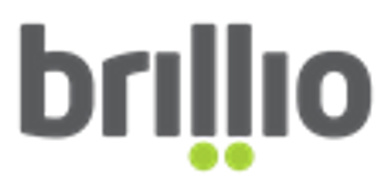 Lead Engineer - J2EE - NMS
Nivelul carierei
Middle (2-5 ani), Senior (5-10 ani)
Tip job
Full time
Job remote
(activitatea se desfășoară de la domiciliu / telemuncă)
About Brillio
Brillio delivers disruptive digital solutions across capabilities such as Design Thinking, Product Engineering, Data Analytics, Digital Front Office, and Digital Infrastructure. Our core values of Customer success, We Care, Entrepreneurial (mind set) and Excellence - drive everything that we do, from the very first day.
The Role: Lead Engineer - J2EE - NMS
Summary of the Role & Responsibilities:
This role has the responsibility for working in NextGen NMS system domain controller, automating lifecycle operations of packet and optical networks. Based on Microservices architecture, MCP helps network operators to Plan, provision, and turn up multi-layer services quickly using a highly intuitive interface. MCP marks a strategic shift from legacy network management software, enabling the transformation to open, scalable software control that easily integrates into network operators' Billing and Operations Support Systems (B/OSS) and Orchestration layers using open REST APIs.
Main responsibilities:
Collaborate in an Agile scrum teams working on the Features for the management and control of Packet Devices of product suite
Understanding of requirements from Product Owners/Architects in areas of IP packet forwarding
Design and Implement use cases in MCP using Advanced Java
Quick Prototyping using newer technologies and open-source platforms in Web and NMS domains
Create Automated Test Suites for executing test automation of your features
Troubleshooting product issues found in System Integration Testing and Customer deployments
Requirements | Skills, Knowledge and Abilities:
Must have:
Experience in Advanced Java Software Development
Experience in NMS/EMS based Software Systems
Familiar with Layer 2/Layer 3 Network Concepts
Extensive development experience on Linux OS
Excellent understanding of Data Structures and Multi-threading concepts
Excellent troubleshooting/debugging skills
Experience in Telecom Domain
Bachelors/Master of Engineering in Computer Science
Nice to have:
Exposure to Microservice Architecture based platforms and REST based APIs
Exposure to Elastic Search and Cassandra databases
Exposure to Apache Kafka stream processing platform
Other details:
Excellent Problem-Solving skills
Excellent Written and Spoken communications skills
Being a Brillian
You would bring to the table an emphasis on continuous value creation with a growth-mindset focused on:
Life Brillio
To know more, follow our social handles
Grow with Brillio – People. Potential. Passion