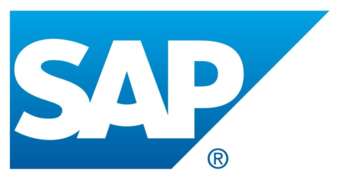 L3 Database Administrator, HEC team
Nivel cariera
Middle (2-5 ani), Senior (5-10 ani)
PURPOSE AND OBJECTIVES
As part of Cloud and Infrastructure Delivery (CID), HANA Enterprise Cloud (HEC) is responsible for running customer landscapes around the globe in a 24x7 operations model. We operate a variety of important and business critical SAP systems and applications embedded in an international delivery approach. We are responsible to build and operate the external customer systems for HEC.
As part of the HEC Operations Team the Global Database Team is responsible for all databases. Beside project delivery and day to day administration we are part of strategic pilot projects for new technologies as reference for other customers.

For the Delivery Center EU in Bucharest, Romania, we are looking for an IT Technology Consultant as Database Administrator with a strong technical background for supporting critical projects & administration in the HANA Enterprise Cloud environment. Beside administration we are part of pilot projects for new technologies as reference for SAP customers.
Driving continuous improvement is our main focus to increase operation, availability and efficiency. Infrastructure landscape re-architecture and new technology adoption is another important part. Global thinking and a strong customer focus are essential within the new HANA Enterprise Cloud program.
EXPECTATIONS AND TASKS
DB installation and upgrade
Providing technical expertise and support in optimizing and tuning of Systems
Planning, setup and implementation of migration projects
Usage of High availability technology
Continuous support of SAP systems and problem solving.
Support in development of concepts and tools to solve and prevent problems and to increase efficiency
Providing technical expertise and support in optimizing System Operation and System Architecture
Working in international teams and driving global knowledge transfer and documentation
Additional proficiency expected:
Proven ability to coordinate installation, setup, configuration, migration and administration of databases and SAP systems
Support in development of concepts and tools to solve and prevent problems and to increase efficiency
Work with new database technologies like SAP HANA, Sybase ASE, Sybase IQ, MSSQL as part of pilot and first implementations inside of MCD
DB performance optimization on detailed level
WORK EXPERIENCE
6+ years work experience in System Administration and Database Administration / Support, or respective consulting experience.
Database knowledge and working experiences in two of the following DB platforms: DB2, MAXDB, Sybase ASE, SAP HANA MS-SQL
Working knowledge and hands-on experience in: SAP Basis administration, Database administration, Performance Analysis &Tuning, SAP Upgrades and SAP Technology is a plus
Experience in a large-scale, 24x7 production environment. You are able to work in a global distributed team.
Driving global knowledge transfer and documentation is a key principal to success for you
EDUCATION AND QUALIFICATIONS/ SKILLS AND COMPETENCIES
Bachelors or Master's degree, preferably in business information systems or in computer science, mathematical, technical or science field of study.
You easily can develop good working relationships across our organization.
Good communication skills and excellent team-player
Strong analytical, problem solving skills and work customer orientated.
Get-it-done Approach.
You are willing to share your experience and ensure that your feedback results in continuous improvement of our technology
LANGUAGES
Native Romanian - or graduate from a Romanian University
Fluent English is mandatory
good German is an added advantage