Detalii loc de munca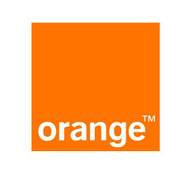 L2 Software Support Engineer - Linux
Nivelul carierei
Middle (2-5 ani), Senior (5-10 ani)
How would you like to work in IT & Communication, toying with cutting edge technologies and enjoying your life? Come closer to #LifeAtOrange.
We'll recruit you from the safety of your home and we'll prepare you for the challenges of this period – for the time being, our activity is carried out remotely.

What we're looking for
Orange Group's Shared Services Center is looking for a colleague in its Romanian team to contribute and operate successfully various platforms such as Messaging, Device Management, Payment, Cloud etc. The solutions we are providing are being used within Orange Group by multiple countries.
You will ensure the proper quality of service on these platforms, you will be involved in standard operations and administration tasks for shared services platforms.
You will analyze QoS parameters, and come up with improvement plans and enhanced procedures to meet performance objectives.

What you'll be doing
Be accountable for operations and administration of service platforms;
Real time analysis of faults and customer tickets, drive corrective actions in accordance with customer impact;
Monitor performance parameters for services and platforms, initiate escalation process in case of detected service or performance degradation;
Perform and drive preventative maintenance, trigger corrective actions;
Contribute to the launch of new services-> Bringing into operations, checking current operations, platform configuration;
Involvement and contributor on the build and integration activities;
Participate to on-call activity .

What you need to know/have
Linux (Red Hat, Ubuntu, Linux custom OS);
Web applications middleware: Apache, Nginx Tomcat, JBoss, Zend;
Database: Oracle, MySQL, noSQL DB ;
Languages: scripting/programming bash, Perl, ruby, Java, PHP, Pyhton;
Json, HTML, XML, CSV
Monitoring tools: Nagios, Centreon, Cacti, Sensu, Prometheus, Grafana, Alert Manager, Karma;
Virtualization: VMware, Proxmox, Openstack, Cloud Foundry;
Versioning and source control: GIT, CVS;
Configuration and log management technologies: CHEF, Ansible, Concourse, ELS/ELK, Graylog;
Containers and orchestration - Docker, Nomad, Kubernetes, Openshift;
Distributed storage and file systems: HDFS Hadoop, Hive, Ceph;
Distributed data analytic: Spark, PySpark, Map Reduce;
Data streaming: Kafka, Nifi, RabbitMQ, AMQ;
Network and security: concepts; troubleshooting (tcpdump); pfsense, haproxy, squid;
Telecom understanding principles – MSC, USSD, SMSC, MMSC, IN;
Knowledge telecom protocols – MAP, INAP, CAMEL, SIP, SS7, SIGTRAN;
Working language(s) : excellent English, French will be a great plus;
Education: Computer Science/ Informatics / Telecom degree.

What's in it for you
Performance Bonuses – based on your results & the company's;
Loyalty Bonuses, if you extend your stay;
Electronic Meal Tickets - as you imagine;
Medical & Life insurance for you - facilities for your family, too;
#WFH & Flexible hours;
Professional GSM subscription;
Personal GSM subscription, also [because we believe in communication!];
Special grants on Smartphones & devices; discounts for Orange products & services;
Development Platforms - Orange Learning, Trainings, Career Counselling, Coaching & Career plan mentoring;
Wellbeing Programs – we support your Zen;
& more!
Come & work for a #TopEmployer company. You could be part of an organization where great colleagues and team spirit support your professional development.
Apply and let's have a remote-talk.
At Orange, you can.