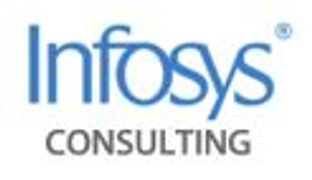 L2 Network Engineer
Nivelul carierei
Middle (2-5 ani), Senior (5-10 ani), Executive (>10 ani)
Required
3-5 years of working experience in Network Operations/troubleshoot with hands on Experience on Cisco & Juniper products (Cisco ISR/ASR/Catalyst/Nexus, Juniper EX/MX)
Analyze, troubleshoot and correct network problems providing root cause analysis.
Analyze technical needs, requirements, and state of the network's infrastructure design, integration, and operations.
Solid knowledge of the networking concepts, practices, and process experience in Information Technology.
Provide technical support to Network Operations teams in complex troubleshooting requirements.
Detailed knowledge of OSI model, routing (OSPF, EIGRP, BGP, etc.) and switching protocols (STP, RSTP. PVSTP) -
Advanced troubleshooting skills within a data Center or large enterprise network
Cisco CCNA/CCNP, Juniper JNCIA/JNCIP are highly preferable but not required based on previous experience
Proactively review customer requirements and propose solutions.
Preferred
Manage the overall administration of LAN, WAN and WLAN involving design of network layouts.
Experience on network monitoring, preferably SolarWinds
Experience on incident and change management, preferably Service Now
Main Duties:
Operate, Maintain, Manage, and Improve network cloud infrastructure
Coordination with customers for their network related problems and providing Remedies, Root Cause Analysis of Faults
Incident and change management on client's infrastructure
Work closely with team members to provide quick support & error free environment in close cooperation with 3rd Level support
Establishment of efficient reporting to the local team lead in HQ
Routing and switching technologies and corresponding protocols (. Cisco)
IP services like ACL, High availability
Experience in troubleshooting and fixing common misconfigurations as well as doing Root Cause Analysis for any of the above technologies
Personal
Besides the professional qualifications of the candidates we place great importance in addition to various forms personality profile. These include:
High analytical skills
A high degree of initiative and flexibility
High customer orientation
High quality awareness
Excellent verbal and written communication skills
Why Infosys
Infosys is a global leader in technology services and consulting. We enable clients in more than 50 countries to create and execute strategies for their digital transformation. From engineering to application development, knowledge management and business process management, we help our clients find the right problems to solve, and to solve these effectively. Our team ofinnovators, across the globe, is differentiated by the imagination, knowledge and experience, across industries and technologies, that we bring to every project we undertake.