Detalii loc de munca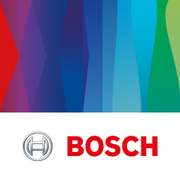 L1 Security Systems Specialist with German
Nivelul carierei
Middle (2-5 ani)
Employment type: Full-time
Job category: Information Technology
Job industry: Computer And Network Security
Experience level: Mid-Senior Level
Description
Act as SPOC (single point of contact);
Support/forward any technical issues/questions;
Follow incident management procedures;
Log or document all customer requests/incidents/ Inquires (via all communication channels);
Identify and log correctly the customer contact details;
When needed, create & escalate ticket to 2nd level;
Performs and documents remote support sessions following the procedure;
Troubleshoot & diagnose all issues;
End to end ticket tracking and follow up;
Share knowledge and offer support to other coleagues;
Train colleagues after participating to trainings perform by 2nd level/BU's outside our location;
Back-up for other colleagues when needed;
Set up and maintain laboratory equipment;
Contribute to knowledge base articles if needed;
Escalate existing/potential complaints to TL's or OPM;
If needed, assists the customer in collecting the required system data and logs;
Is aware of the project KPI's and contributes in fulfilling them;
Respects all procedures and internal regulations;
Maintains quality service by following organization standards;
Performs other duties as assigned by management.

Qualifications
Solid knowledge (oral and written) of German and English language;
Experience in installing and/or integrating technical security equipment, to include intrusion and fire detection, access control, audio and video systems is preferred;
Working knowledge and/or experience with analog systems, electricity, alarms and with IT based security; integration equipment are ideal;
Networking knowledge or similar experience is a plus;
Fast understanding of technical problems;
High level of customer and service orientation, communication and organizational skills;
Strong awareness of quality, reliability and responsibility;
Good command of MS Office package;
Positive attitude;
Autonomous and proactive behavior;
The ability to remain calm under pressure or in case of conflict management and meet deadlines;
Understanding and respecting work instructions;
Contributes to team effort by accomplishing related results as needed;
Ability to use logic and reasoning to identify the strengths and weaknesses of the systems;
Excellent verbal and written communication skills and the ability to interact effectively with a range of people;
Must be a self-starting team player;
Strong analytical and problem-solving abilities;
Must be able to work with little supervision while maintaining a high quality of service;
Flexibility in a dynamically changing environment, acknowledging urgency when necessary;
Must maintain a high level of confidentiality at all times along with the ability to properly handle sensitive materials concerning the organization.
Additional information
#LikeABosch Benefits:
Flexible benefits - On top of your salary, we offer you 2700 Ron / year, via your benefits account, which can be used according to your preferences;
The 13-th salary - Your contribution to Bosch is valuable. Celebrate a successful year with the 13th salary, just in time for the winter holidays;
Meal tickets - A balanced diet includes at Least one hot meal per day, therefore we offer you meal tickets with a value of 17 Ron;
Medical subscription - We know how important health is, so you get a medical subscription through the Regina Maria network, paid by the company;
Relocation package - If you're being recruited from more than 50 km, we provide a standard relocation package of 500 Euro (conditions apply);
Referral bonuses - We build our teams on trust, so we encourage you to refer new candidates to us through our program: Recommend Bosch. For certain postitions we will honor you with an attractive bonus;
Language courses - We invite you to learn new languages in your free time and get a discount of up to 600 Ron/module;
Professional development - Great opportunities to develop yourself within the company;
Life events celebration - Your family is growing while working at Bosch? We congratulate your newborn with a 1000 Euro bonus;
Celebrate together - We Like to give presents to our Loved ones, therefore we offer you 150 Ron for Christmas. Your children will enjoy this benefit too, as they will also receive 150 Ron;
Unforeseen situations - In case of unfortunate events, we support you by offering you free days and financial support (handled on acase by case basis);
Growing number of vacation days - Work-life balance is essential for us, therefore we offer you 1 more day of vacation for every 2 years you spend in Bosch. We start with 23 days;
Flex-time possibility - We care about your personal schedule, therefore we try to offer you flexibile working hours, according to personal and business needs. Please discuss with your team Leader;
Home office - We want you to work however fits you best. We offer the standard possibility to work from home 50% of the time. This percentage could be higher or Lower according to personal and business needs. Talk to your team Leader for detailed information. During pandemic times we take added care of your health and you will be working from home 100% of the time (for special situations you can come to the office);
Sport benefits - Being active helps you in your personal and professional Life, so we encourage you to stay in shape by using the 7Card and the discount from Smartfit Studio; See also: flexible benefits;
Internal communities - You are welcome to become an active member of our internal communities;
Discounts to our partners - We have a strong network in our commu nity so that we can offer you discounts to various business such as ISHO and others;
Trainings and certifications -We believe in a Life-Long Learning approach, so we invite you to take part in technical and soft skills trainings;
Professional Development - Great opportunities to develop yourself within the company.
Team-buildings - We organize yearly team-building activities for your department, so you get to know each other and build trust among your peers;
International Assignments - You have the possibility to work on interna tional projects with and in other Bosch Locations, as we have offices in more than 60 countries worldwide;
Diversity and multicultural mindset - More than 10 diff erent nations are represented and several Languages are spo ken by our coll eagues. Diversity Day is a special day dedicated to sharing our diverse cultur al expe riences;
Bookster- the road to self improvement is paved by books. Borrow the books that interest you and your family through the Library that comes to your office.