Detalii loc de munca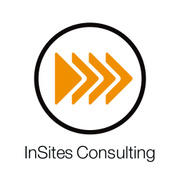 Nivelul carierei
Middle (2-5 ani)
Limbi vorbite
Engleză
- Avansat
, Română
- Avansat
WHO WE ARE & WHY YOU SHOULD CARE?
InSites Consulting is a growing organization that is listed as one of the top 10 most innovative marketing research agencies in the world. We are a crazy blend of academic visionaries, research innovators and IT developers who are determined to take market research forward every day and bringing a sense of 'coolness' to it. Today, more than 500 enthusiasts working in 17 offices across the globe get their energy from helping world leading brands to excel in marketing and to develop deeper connections with consumers on a global scale. Although we are not a hard-core tech company (yet), owned innovative technology that will drive future growth of InSites Consulting is at the heart of our strategy. A growing share of our passionate 500+ colleagues (. Developers, Test Engineers, Product Owners, Designers) is directly contributing to this, as we do take our mission to develop state of the art proprietary platforms & tools goddamn serious. That's where you come in!
YOUR ROLE & CONTEXT
As Senior Test Engineer - at InSites often referred to as Quality Assurance or QA too - you become part of an agile Squad in the growing Platform Innovation department. Squads are currently mainly based in our Timisoara (Romania) and Ghent (Belgium) office and meet up at least once a year in non-Covid 19 circumstances. You and the cross-functional team will further strengthen & innovate our platforms and by doing so directly impact our business on a global scale. Your Squad focuses on two main activities. The first is all about understanding a business or user problem and finding appropriate solutions (discovery, by Functional Analyst). The second activity is about the development of these solutions and ensuring top notch quality (delivery, by Developers & Test Engineers). You are involved in both activities, but it is your key responsibility to ensure that only high-quality new features are frequently delivered in small iterations.
The platform you will be working on is the Square. It's a closed, online and mobile first community that establishes a long-term relationship between interesting and interested consumers on one hand with a brand and researchers on the other hand. To ensure that participating in our market research studies 'doesn't feel like research', we constantly look for inspiration & best practices from some of the most popular social media in the world. At this moment, we have set-up 500+ unique Square platforms in 27 languages among 200K unique users.
YOUR KEY RESPONSIBILITIES
You are extremely motivated to join the agile Squad in the Platform Innovation department
You try to anticipate on any (testing) issues before new features are being developed
Once new features are in development, you write thorough testing plans and scenarios that validate functional requirements and acceptance criteria. You look beyond the happy path
Together with your Test Engineer colleagues, you manage the more holistic regression test scenario to ensure stability of existing features and the platform at any time
You perform automated (UI) testing (in Selenium) and are motivated to learn & grow in this area
You share your expertise in automated testing with Test Engineers, across the 3 agile Squads
You perform manual testing in an independent, time efficient way
You track and report quality problems/bugs in a detailed and structured way
You suggest solutions for identified quality problems/bugs
You determine the root cause of recurrent quality problems/bugs and provide advice
You prioritize bugs depending on severity
You proactively communicate and collaborate with the Developers & Functional Analyst several times per day
You come up with solutions to overcome test planning issues within the Squad. You take initiative to deal with your over and under capacity
Together with your Test Engineer colleagues, you are giving support at the service desk to help stakeholders (colleagues or clients) who experience platform issues
You identify quality assurance and delivery bottlenecks and suggest actions for improvement 
YOUR PROFILE
Your expertise
Experienced in software development / software testing / QA
Experienced in automated (UI) testing in Selenium or similar frameworks
Proficient in English, both written and spoken
You are familiar with scrum & other agile practices
Being familiar with online market research methods & tools is a plus
Basic knowledge of web technologies (HTML, CSS) and SQL is a plus
Your key competences
You have an eye for detail
You are a technical person
You are an excellent, proactive communicator
You are a team player
You are a true problem solver
You can empathize with a wide variety of end users
You are a fast & eager learner
Helping colleagues and clients who experience platform issues makes you happy
You are proud of your work
Last but not least: you are fun to work with 😉!
WHAT'S IN IT FOR YOU?
Working at InSites Consulting is working in a cool office where lots of things happen. You're part of an informal, flat and flexible culture with plenty of chances for personal development and learning opportunities. We strive to be an open and transparent company in which everyone is invited to participate. It's a fact, we aim high! So from time to time we have to let off some steam, that's why fun is an essential part of our culture!