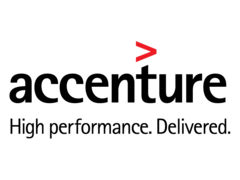 Junior Technology Consulting Analyst
Nivelul carierei
Entry (0-2 ani)
Requirements:
• University degree- IT preferably;
• Volunteering activities, extracurricular experience is a must;
• Recent graduate with up to 2 years of work experience;
• Very good academic results and the interest to develop in the field of management and information technology;
• Ability to work creatively and analytically in a problem-solving environment;
• Team-leading and leadership potential;
• Very good communications skills;
• Good knowledge of English;
• Ability to work in a team and willingness to travel.
Responsibilities:
• Driving, supervising and reviewing technology diagnosis and assessment activities;
• Identifying opportunities for technology-related improvement based on benchmark data and doing high-level cost benefit analysis;
• Developing a high level design which supports a robust technology solution, taking into account the user requirements, technical requirements, etc.
• Driving technology architecture;
• Troubleshooting, diagnosing, and supporting application development.
Interviu online
What are your salary expectations for this position?
Please detail your extra curricular experience.