Detalii loc de munca
ANUNT INACTIV:
Angajatorul nu recruteaza momentan in mod activ pentru aceasta pozitie, dar poti aplica la anunt.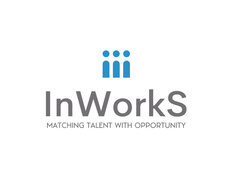 Junior Technical Sales Representative
Nivelul carierei
Entry (0-2 ani), Middle (2-5 ani)
InWorkS is hiring for a company specialised in providing industrial automation and process control solutions.


We are looking for people who:
- Are curious, come up with new solutions and take responsibility for their actions;
- Are involved in what they do and don't mind going the extra mile to find the best option needed;
- Communicate openly and are self-confident:
- Can make decisions in uncertain situations;
- Are oriented towards both the client and the results;
- Are perseverant, positive and have a sense of humour;
- Have a strong team spirit.


What you have to do:
- Identify and contact potential clients;
- Identify the client's need and tailor collaboration proposals;
- Create and maintain excellent relations with the clients;
- Work with the other departments involved in the creation of the deal;
- Manage booked business and key accounts;
- Deal management.


What you have to prove:
- Bachelor's degree - Electrical / Automation field is an advantage;
- English, both spoken and written, at an advanced level - compulsory;
- German / French at a medium level - is an advantage;
- Strong communication and negociation skills;
- PC usage - Microsoft office;
- Driver's licence - cat. B - compulsory.


What do we offer:
- Stable workplace;
- Competitive bonuses based on performance;
- Free medical services;
We will examine all candidates and we will select the applications that are the closest to our needs. We will thoroughly analyze your request and we will contact you if you are chosen for the next step in the selection process. We wish you good luck!