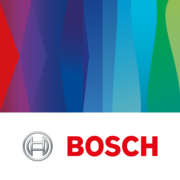 Junior Order Management Analyst
Limbi vorbite
germană, engleză, cehă
Company Description
Bosch Service Solutions, a global provider of business process outsourcing services, develops integrated and innovative service solutions. The site in Timisoara, that became part of Bosch Group in, operates in two fields: Business Services and Shared Services.
Business Services: Forward-looking solution concepts for complex services: As specialists for service design with crossindustry experience, we take care of business processes for our customers.
Shared Services: Intelligent service solutions from a single source: As an internal service provider, we support Bosch departments such as Finance & Accounting, Purchasing and IT tech support by pooling transactional and administrative tasks.
Job Description
- Receive and process customers' requirements via phone and e-mail;
- Handling customer enquiries (price & availability, order status, delivery info etc.);
-Creating quotations and orders in SAP;
- Return processes;
-Backorder tracking;
-Raise requests for creating and updating SAP data (customer master data, material master
data, etc.);
- Communicate with other departments . Finance and Purchasing to ensure that customers needs and claims are being dealt with promptly;
- Delivery alignment;
- Claims management.
Qualifications
- Bilingual language skills at B2 level (DE+EN);
-Good written and oral communication skills;
-Good customer service skills and ethics;
-Good problem solving skills;
-Analytical thinking;
-Attention to detail;
-Ability to function in team environment as well as independently;
-Good PC skills (Word, Excel, Outlook);
-Ability to juggle multiple enquiries/queries;
-High tolerance for stress.
Additional Information
Flexible benefits and services, medical services, employee discounts, various sports and health opportunities.