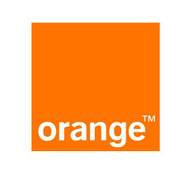 Junior Network Engineer
Nivelul carierei
Entry (0-2 ani)
Orange is leading the telecom industry in Romania and one of the most innovative and attractive companies on the market.
Inside Orange, you will find an innovative and competitive work environment, aiming to be the best on the market. You will meet and work with people sharing the same values of performance and beliefs, learning together and sharing their knowledge, many people who together have managed to overcome challenges difficult to achieve.
Join our Network Infrastructure Operations team! This is one of the most dynamic teams, working and implementing the latest technologies in the IT and Telecom industries.
We are looking for people who are:
passionate and enthusiastic about what they are doing, enjoying challenges, a positive attitude to any situation
are self-motivated and always desire to learn and improve
support others opinions and ideas
very have good communication skills, show flexibility in relation to other people
are open minded and creative
sustain innovation, optimizing and always trying to find new solutions for the different challenges
able for analytical thinking and attention to detail
want to have fun and create new experiences with a great team.
You will be responsible for:
operation and administration of complex IP networks, Packet Core Network, company firewalls
implementing new technologies and working on various projects
requirements definition and technical solution definition
acceptance, operational testing and implementation phases
implementation of automation/real time monitoring mechanisms
ensure systems availability and second/third level of support for different technologies
ensure company SLA and provide resolution of the incidents
troubleshooting, perform the root cause analyses of networks issues and providing feedback in order to improve network quality and customer experience
create and design/develop scripts for the automation of recurrent activities
What you need to know:
last year or graduate of a technical university – preferable in Electronics and Telecommunication, Automation and Computer Science
English good verbal and written skills
networking basic knowledge (TCP/IP, DNS, Routing)
security knowledge, understanding firewalls and balancers basics
knowledge of Linux/Unix systems
programming skills in any of C/C++, Java, Perl, Python etc.
If you do not have all the necessary experience and knowledge, or you haven't had the opportunity to learn and develop the required skills, but you are willing to learn and you are permanently concerned to do more, come and meet us. Show us your motivation and your desire to learn and to develop yourself in a challenging environment. Here we encourage free expression, and we can provide you all necessary means to implement improving ideas and innovation. We recognize performance and we engage to provide regular feedback.