Detalii loc de munca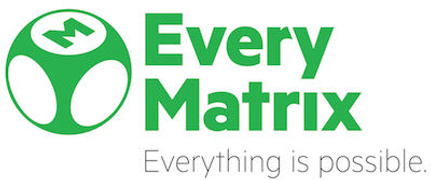 Nivelul carierei
Entry (0-2 ani)
Tip job
Full time
Job partial remote
(timpul de lucru se va imparti intre remote si sediul companiei)
Limbi vorbite
Engleză
- Avansat
* toate limbile sunt obligatorii
Got a head full of ideas? Good!
We are looking for an enthusiastic and focused Junior Java Developer to join our ranks. Willingness to learn, strong theoretical knowledge, and good logical skills are more appreciated than any previous experience. The schedule is flexible and allows one to pursue their academic studies along with a full-time job if needed.
Responsibilities:
Take part in collecting odds data from bookmakers, both from dedicated XML/JSON feeds – using Java – and from web sites – site scraping;
Offer technical support for existing clients.
Take part in the daily maintenance and monitoring of developed odds collectors and other internal tools.
In addition, it is of very high importance to maintain the highest possible quality of data collected from existing sources.
Requirements:
Good knowledge of OOP, data structure and algorithms;
Basic Java Knowledge with a focus on data structures and inheritance;
Basic Database knowledge and sorting techniques;
Good problem solving skills, intelligence and efficiency;
Good grasp of English, both written and spoken.
Patience and attention to details;
Capacity to learn and adapt;
Nice to have:
Basic Rest API knowledge;
Previous personal projects and/or work experience either as an internship or part time job;
Knowledge about sports betting;
Willingness to participate in lan parties, board games session, puzzles and other various other activities with us.
Benefits
Medical Subscription – Regina Maria with the possibility to add family members / friends to the subscription and pay the subscription cost from the salary, or with possibility to upgrade the account and pay the difference
Catering
In-house gym
Massage at work
Fruits Tuesday
Orange fresh juice machine
Fun corner: pool, ping pong table, PS4, board games
Learning & Development
Training budget
Udemy & O'Reilly individual business subscriptions
Company accounts on PluralSight, Packt, Coursera, EggHead, FrontEndMasters, KaplanLearn, Audible
in-house yearly acadEMy
Other dedicated trainings and workshops
Learning paths associated to tech career paths
Bookster subscription
Books corner: online and offline

Parties:
Friday Bars
Christmas Party
Team Activities budget

Gifts:
Welcome pack
Anniversary Gifts
Christmas gifts

Vacation:
One extra vacation day per year, up to 25 days
Study leave for final exams, 5 days paid leave, 10 days unpaid leave
3 days per month work from home
2 sick days without medical certificate but no more than 10 per year