Detalii loc de munca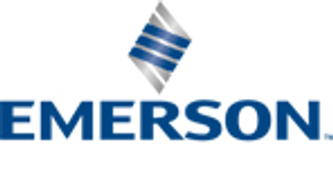 Nivelul carierei
Entry (0-2 ani)

Junior IT PM - 1 year
Requirements
* Education to degree level or equivalent, but experience may be considered in lieu of formal education;
* 1-3 years of experience in managing IT Infrastructure related projects of low/medium complexity, on an international level;
* ITIL/PRINCE2/PMI or equivalent awareness or certification;
* Language knowledge: fluent in business English (speaking / writing); Spanish would be considered an advantage;
* Excellent written communication skills;
* Ready to travel (10% of the time);
* Coordinator: professional certifications are considered an advantage;
* Knowledge of current trends in the specific field;
* Strong, demonstrable customer focus, diplomatic savvy;
* Flexible attitude towards working hours;
* Strong analytical capabilities and excellent problem-solving skills;
* An open mind and flexible attitude towards the ambiguity inherent to a large-scale IT reorganization, including but not limiting to managing overlaps and possible conflicts.
Description

In this role, the Junior IT PM within the Emerson Service Delivery and Operations organization (SD&O) will have ownership of the coordination of Managed Telephony Service Provisioning as defined by Emerson IT and other Telephony-related projects. Area to be covered is Europe, Middle East and Africa region, however it may expand to other areas on assignment basis. She/he will be responsible to deliver agreed level of services to internal customers and to use associated applications, technologies and infrastructure supporting delivery of these services in an ITIL inspired environment.

Emerson IT Services span a variety of businesses, sites and user base count, going from small sales offices to large manufacturing and engineering facilities, servingusers and 800+ sites worldwide.

Responsibilities
* Be responsible for the project management of Telephony Service-related projects within Europe, the Middle East and Africa. The role may expand to other world areas on an assignment basis;
* Collaborate with the Telephony Service Owner and any relevant IT organizations to improve the Global Service;
* Follow, enforce, and promote Emerson policies and rules regarding relevant IT management, security, standards and procedures, liaise with other teams when required;
* Maintain the required level of skills to meet the expected level of service;
* Be prepared to take on other duties within your own area of expertise, as assigned.
* Plan Telephony Provisioning Projects, allocate resources, adjust timelines and task dependencies for the Telephony Service, using Emerson specific Project Management Tools;
* Be responsible for resource capacity planning, closely work with the LAN & Telephony Operations Management;
* Organize project team to increase the efficiency of project delivery efforts;
* Create Communication Plans for Telephony Provisioning Projects;
* Create Risk, Actions, Issues and Dependency Registers for Telephony Provisioning Projects;
* Lead regular project calls, animate the project team and manage any conflict that could impact the success of the project;
* Produce and communicate the associated meeting minutes to the right audience, highlighting clear actions, main decisions and potential risk for the project;
* Have a proactive approach to keep projects on track, eliminate delays by cutting any potential blockers ahead of time;
* Manage the global communication during the project lifecycle, act as a bridge between the stakeholders and the Provisioning organization;
* Record Lessons Learned reports;
* Be the actor of the CSI process to improve the current Telephony controlled adoption service, processes and associated tools;
* Closely collaborate with the Onboarding organization and escalate any deviation to the planning;
* Ensure that the Telephony Provisioning metrics reports are accurate;
* Make sure that agreed levels for Telephony Provisioning KPI's are reached;
* Collaborate with the Telephony Provisioning Team to create cost forecasts for the next financial years;
* Collaborate with the Telephony Provisioning Team to create roadmap planning for the next financial years;
* Collaborate with the Telephony Provisioning Team to create/improve documentation and procedures definition and maintenance.
Descrierea companiei
At Emerson, we are innovators and problem-solvers, focused on a common purpose: leaving our world in a better place than we found it. Each and every day, our foundational values—integrity, safety and quality, supporting our people, customer focus, continuous improvement, collaboration and innovation—inform every decision we make and empower our employees to keep reaching higher. As a global technology and engineering leader, we provide groundbreaking solutions for customers in industrial, commercial, and residential markets. Our Emerson Automation Solutions business helps process, hybrid, and discrete manufacturers maximize production and protect personnel and the environment while optimizing their energy and operating costs. Our Emerson Commercial & Residential Solutions business helps ensure human comfort and health, protect food quality and safety, advance energy efficiency and create sustainable infrastructure. Emerson, a Fortune 500 company with $ billion in sales and 200 manufacturing locations worldwide, is committed to helping employees grow and thrive throughout their careers. Whether you're an established professional looking for a career change, an undergraduate student exploring options or a recent MBA graduate, you'll find a variety of opportunities at Emerson. Join our team and start your journey today.