Detalii loc de munca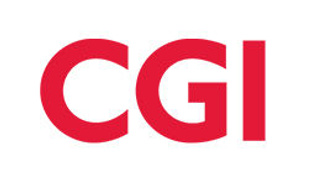 Jr/Mid Linux/Windows Engineer
Nivelul carierei
Middle (2-5 ani)

Your future duties and responsibilities:

- Develop procedures and guidelines for operation of the service, including runbooks and training for junior members of the team that will help run the service.
- Engage with application development teams and DevOps teams to an IT-supported Linux solution.
- Work in an Agile team to implement and deploy the Linux RH service on private cloud and/or public cloud platforms, including installation, configuration, monitoring and alerts, automation of routine tasks, disaster recovery, etc.
- Advise on Linux best practices; provide support for development teams. The experience level of such teams could range from very basic to very sophisticated.
- Drive resolution of issues that arise related to the service, ensuring effective communication with affected teams and users.


Required qualifications to be successful in this role:

- 2+ years of experience in a DevOps or build engineering role.
- Proven experience with Linux, AWS, Java, Jenkins, Scripting skills, Jira, (Puppet is a plus).
- Academic and/or Bachelor degree in the area of computer science.
- Ability to lead and train junior team members.
- Outstanding analytical skills.
- Fluent spoken and written English.
- Willingness to work in an Agile team but also be self-directed with high engagement.


We offer

• Accessible and friendly working environment (The Bridge building – Grozavesti area)
• Life and health insurance
• Share purchase plan
• Profit participation plan
• Benefit online platform
• Between 21 & 24 days of leave depending on your seniority leave
• Referral bonus
• French courses


Build your career with us.

It is an extraordinary time to be in business. As digital transformation continues to accelerate, CGI is at the center of this change—supporting our clients' digital journeys and offering our professionals exciting career opportunities.

At CGI, our success comes from the talent and commitment of our professionals. As one team, we share the challenges and rewards that come from growing our company, which reinforces our culture of ownership. All of our professionals benefit from the value we collectively create.

Be part of building one of the largest independent technology and business services firms in the world.