Detalii loc de munca
ANUNT INACTIV:
Angajatorul nu recruteaza momentan in mod activ pentru aceasta pozitie, dar poti aplica la anunt.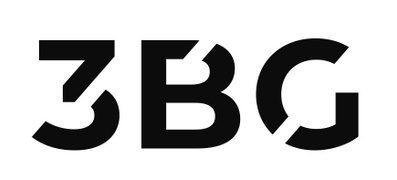 Nivelul carierei
Middle (2-5 ani), Senior (5-10 ani)
Tip job
Full time
Job remote
(permite desfășurarea activității la domiciliu/telemuncă, permanent sau temporar)
Limbi vorbite
Engleză
- Avansat
* toate limbile sunt obligatorii
3BG stands for BIG BOLD BRANDS and it began as an American start-up that rapidly became one of the leading e-commerce companies worldwide. Our start-up came to life from the desire to team up and put shared knowledge, expertise, and passion for e-commerce in a place dedicated to great brands.
By breaking the norm, we've created a fast-growing start-up that quickly developed a global presence, setting new trends along the way. We've become a company focused on e-commerce innovation and customer digital experiences through newly created and quickly scaled private labels. And we've gathered a team of experts and dedicated professionals that are both data-driven and highly creative to help us save the day, every day.
Using their own superpowers (and at times a bit of magic), they develop new products that will revolutionise digital customers' needs and their online experiences, from e-commerce to social media.
Thinking small isn't in our DNA! Today, we're conquering e-commerce on a global scale, and only getting bigger. And because we know you are also an expert in your field, we would want you to be part of it. If it seems intriguing for you, We'd love to hear from you. Your location is not as important to us as your work ethics, team spirit, passion, drive, and ability to meet deadlines and deliver outstanding results.
Responsibilities
Create and develop performance report, delivery method, scope of work, and general duties records
Engage in the discussions of business requirements and specifications as time and effort; and assist in creating comprehensive technical documents
Delegate work and assignments to team members in accordance with prioritisation strategy and as per skills and personal preferences
Collaborate closely with the team to identify and fix technical problems
Guide the team through technical issues and challenges
Take up the responsibility of the entire Project
Carefully analyse the project and rectify the errors found in the process
Undergoing the process of analysis in order to fulfil the requirement of system wide
Provide technical expertise on architectural and design direction and develop detail design structure as needed
Implementing the best practices and coding standards of the project
Work on constantly increasing the productivity of the team and reducing the waste on the other end
Conducting security audits to identify areas of improvement. Support data security and data integrity initiatives while working closely with Data Security Officer
Provide quality assurance reviews of existing and upcoming products
Assessing tests and implementing new or upgraded software and also assisting with strategic decisions on new systems
Remain knowledgeable of current technology and carry out research to identify new trends that can be used to achieve maximum scalable and automated results
Training the end-users on new processes, reports, tools
Working closely with IT and Data coordinator/PM/BA/TL to assist, guide, perform as a liaison between Business and Engineering team
Fulfilling all the commitments by timely delivering tasks
Collaboration with other teams and departments to assist and support them on the data related tasks
Updating and completing 3BG tasks, Jira, Confluence and other relevant shared files
Requirements
Two plus years of Tech Team Lead experience and team management experience
Strong technical abilities of software development and computer engineering, security principles. 3-BG Technology used: Java EE, jQuery, MySQL, Big Query, Hazelcast
Proven ability for identifying issues with code, troubleshooting and fixing technical problems
High level experience in methodologies and processes for managing projects, teams, platforms, databases simultaneously
Be flexible and adaptable to the changing and varied work settings
Ability to analyze and align existing tools with company goals
Detailed oriented, precise and accurate
Problem solving oriented and fast learner
Ability to handle multiple projects simultaneously
Receptiveness to feedback and adaptability
Leadership abilities to motivate and guide the team of diverse and cross-functional professionals
Excellent interpersonal, oral, and written communication skills
Highly self-organized, multitask and realign priorities as needed