Nivel cariera
Entry (0-2 ani), Middle (2-5 ani), Senior (5-10 ani)
Salariu aproximativ brut oferit / luna in euro
1359 €
---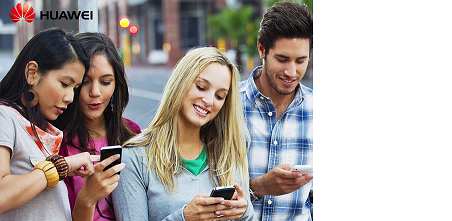 About Huawei
Huawei is a leading global information and communications technology (ICT) solutions provider. Driven by a commitment to sound operations, ongoing innovation, and open collaboration, we have established a competitive ICT portfolio of end-to-end solutions in telecom and enterprise networks, devices, and cloud technology and services. Our ICT solutions, products, and services are used in more than 170 countries and regions, serving over one-third of the world's population.
Huawei is committed to enabling the future information society, and building a Better Connected World.
We invest over 10% of our annual sales revenue into R&D and more than 45% of ouremployees engage in R&D. Leveraging our experience and expertise in the ICT sector, we help bridge the digital divide and promote high-quality broadband connectivity for all. As an advocate of socioeconomic sustainability, we make every effort to support secure and stable network operations, and help customers and industries improve efficiency to drive low-carbon economic growth. By localizing our operations and building a global value chain, we help local innovators maximize their global value and share win-win outcomes.
Anywhere you are, Huawei is there.
Join us for Building a Better Connected World.
Responsibilities:
Assist in the implementation of procedures for servers, storage, network design, implementation and maintenance;
Assist in the implementation of procedures for application migration design, implementation and acceptance;
Support implementing the virtualisation products;
Work with design team to provide support to complete high/low level design;
Work closely with design team to supervise and guide hardware installation;
Summarise the detail procedures as part of knowledge sharing.
Qualifications:
BS/MS degree in Computer Science, Engineering or equivalent practical experience;
Experience implementing, troubleshooting and supporting the Linux, Storage and Servers;
Familiar with scripting skills, such as Shell, Python etc.;
Working experience with TCP/IP networking;
Working proficiency and strong communication skills in English with listening, writing and verbal.
Personal Skills:
Responsible, service minded, flexible, taking initiatives, highly motivated;
Fast learner, learn new skills in a short time;
Well-organised, work independently under pressure;
Good team player;
Knowledge sharing & collaboration consciousness;
Problem solving & strategic thinking;
Presentation and communication skills, able to advise in a convincing way, verbally as well as on paper.
---