Detalii loc de munca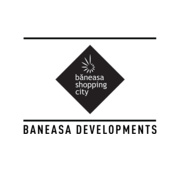 Nivelul carierei
Middle (2-5 ani), Senior (5-10 ani)
The IT Specialist will provide internal customers with operational and technical support in order to enable company's employees to operate more effectively and efficiently.
Abilities:
Ability to understand and support Windows operating system, Microsoft Office, troubleshooting software issues, configuring and troubleshooting issues with handheld systems based on IOS and Android as a first level of support.
Ability to understand and support basics of networking, laptop/desktop or printers, mobile technology.
Effective as functional user support in the domain, based on internal SLA and KPIs.
Ability to understand software packages and related processes, to evaluate them regarding any area and to ensure their implementation.
Ability to map business activities into processes & support them.
Qualities:
Responsibility, professionalism, availability.
Customer First attitude.
Accurate calls management.
Cooperation with the team.
Pro-active and with initiative to avoid repetitive incidents.
Qualifications:
Experience in installing, configuring, upgrading and repairing Windows Workstation, Office, desktop and laptop computers; computer software and hardware configuration.
Previous administration experience and/or certification on Microsoft System Center Configuration Manager.
Knowledge of CMDB for IT Asset management according to ITIL principles and industry good practices.
GDPR awareness.
Preferably has 3 years of experience with computers and IT customer support.
Technical degree would be a plus.
Responsibilities:
Provide IT operational and technical support to internal customers in a professional and friendly manner, ensuring that positive relationships are built and maintained with all parties.
Configuring and troubleshooting issues with Windows operating system and handled systems.
Give primarily support on different internal software packages
Ensure that customers are provided with relevant user guides and advice for future reference
Resolve a high percentage of IT calls, aiming to resolve as many of them as possible during first contact with the customer.
Ensure that audit requirements are met in day-to-day operations by documenting changes, incidents and problems in the ticketing system.
Assure correct recording of inventory management for PC's, handheld devices, printers, etc.
By applying for this position, you accept the Baneasa Developments privacy statement.
By transmitting your personal data you express your express and unequivocal agreement that this data be processed by the company Baneasa Developments for the purpose of your recruitment and selection.
Baneasa Developments has implemented adequate measures to ensure a considerable level of security in the processing of your personal data, which will be stored for 4 years in case you are not employed by Baneasa Developments.
According to the legislation in force, you have the right to request access to your personal data, their rectification or deletion (insofar as this is not contrary to law), the restriction of processing or portability. You also have the right to object to the processing and to file a complaint with the relevant authority.
Only selected candidates will be contacted.
All applications will be treated confidentially.