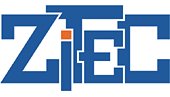 IT Help Desk Specialist
Nivel cariera
Middle (2-5 ani), Senior (5-10 ani)
Limbi vorbite
engleză, română
Salariu brut pe luna
500 - 1000 €
ZITEC is a Romanian software company specialized in online products and applications development.
We're looking for that IT genie that can provide technical software support by snapping fingers. That shouldn't be a problem for you, isn't it? Check out the job specs bellow!
What you will do:
Monitor and maintain the computer systems and networks within the organisation;
Install and configure computer systems, peripherals, diagnose hardware and software faults and solve technical and applications problems;
Support tasks that involve software installations and hardware troubleshooting;
Respond to email messages for employees seeking your help and knowledge;
Document the issues into the ticketing system;
Update support documentation;
Make the necessary research and analysis to find the best IT devices for our department and company;
Manage and administer users, groups and permissions in our applications;
Create and implement automatizations for common tasks;
Receive the huge amount of thanks and gratitude from colleagues :).
What you need for this role:
Experience configuring and troubleshooting computer networks and OS (both Windows and Linux);
Relevant experience with remote support tools (Remote Desktop, VNC Viewer, Team Viewer) and bug tracking tools;
Basic AD knowledge;
Basic knowledge and understanding of web application development and communication protocols;
Knowledge of databases basic operations (MySQL);
Basic knowledge with web traffic captioning tools and browser developer tools;
Ability to express your thoughts in English (written or spoken);
An excellent communicator; disciplined, persistent, organised, responsible and proactive;
Self starter; capable of working independently, confident in your ability to learn new skills;
Up-to-date technical knowledge.
Top reasons to work with us:
Cool (and challenging) projects built on a variety of technologies;
Multiple internal trainings (both technical and non-technical);
Financial support for professional training courses and certifications;
A (truly) friendly and enthusiastic team;
Relaxed environment;
We're constantly looking to get better, so your ideas are welcome!
Take a look at our friendly team and cool workplace on
Looking forward to receiving your application and getting to know you better!