Detalii loc de munca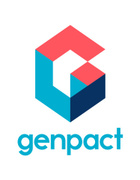 IT Graphics Support with Russian
Nivelul carierei
Entry (0-2 ani), Middle (2-5 ani)
Tip job
Full time
Job partial remote
(timpul de lucru se va imparti intre remote si sediul companiei)
Limbi vorbite
Engleză
- Avansat
, Rusă
- Avansat
* toate limbile sunt obligatorii
With a startup spirit andcurious and courageous minds, we have the expertise to go deep with the world's biggest brands—and we have fun doing it. Now, we're calling all you rule-breakers and risk-takers who see the world differently and are bold enough to reinvent it. Come, transform with us.

Inviting applications for the role of IT Graphics Support – Senior Process Associate - Russian! We are looking for someone with a good level of Russian and a passion for finding a solution for customers' tech problems.
Responsibilities
• Answering phone calls in the mentioned languages, on a priority established by the team leader;
• Handling emails / web cases / chats, in the customer's language, as per the service levels agreed in terms of response time;
• Troubleshooting IT problems (incidents) according to the Standard Operating Procedures (SOP) and process trainings;
• Using remote access software in order to troubleshoot issues reported by the customers;
• Using the Client's local IT lab in order to replicate customer issues and find workarounds for bugs encountered by customers;
• Collaborating with local support functions in order to solve problems reported by customers and/or facilitate a warranty replacement of a faulty product;
• Accurate and complete documentation of all incidents in the English language, with accurate description of all troubleshooting steps performed;
• Documenting new issues and solutions in a knowledge base for future use;
• Attending training sessions;
• Arranging working schedule with colleagues flexibly, according to business needs;
• Successfully completing the training plan and passing the process knowledge test (PKT);
• Providing assistance to new colleagues whenever possible;
• Informing the process trainers and the management team whenever the information in an SOP is identified as out-of-date;
Minimum qualifications
• Technical Knowledge – Advanced computer knowledge with a good understanding of hardware: especially motherboards, processors, graphics cards and software: drivers and configuration utilities;
• Experienced in installing and troubleshooting different versions of Windows operating systems as well as Linux;
• Advanced in MS Office (Word, Excel, PowerPoint, Outlook) Windows;
• Home Theater PC (HTPC) enthusiast – well familiar with configuring audio-video receivers (AVRs);
• Well familiar with the latest visual technologies used on the consumer side (4K standards, HDR standards, Color Space and Color Depth);
• Familiar with terms used by gaming enthusiasts;
• Advanced problem-solving skills and logical thinking;
• Comfortable with Technology – Demonstrated ability to research solutions and prepare SOPs for new technical problems;
• Previous similar work experience required
• Availability to work in shifts (the team work in shifts from Monday to Friday between 07:00-16:00, 10:00-19:00 or 06:00-15:00, 09:00-18:00).
Encouraged qualifications
• Personal culture and client management expertise.
• High motivation and ability to learn.
• Ability to work under time pressure.
What can we offer?
• Attractive salary
• Stable job offers - employment contract
• Work in a multicultural and diverse environment with employees from over 30 countries
• Genpact supports professional trainings and great career development opportunities
• Free access to our award-winning learning platform
• Benefits such as Meal Tickets, Medical Services, Insurance, additional vacation days or partner discounts
Genpact is an Equal Opportunity Employer and considers applicants for all positions without regard to race, color, religion or belief, sex, age, national origin, citizenship status, marital status, military/veteran status, genetic information, sexual orientation, gender identity, physical or mental disability or any other characteristic protected by applicable laws. Genpact is committed to creating a dynamic work environment that values diversity and inclusion, respect and integrity, customer focus, and innovation. For more information, visit . Follow us on Twitter, Facebook, LinkedIn, and YouTube.
Interviu online
Do you have hardware experience?
Are you available to work in the mentioned shifts?
Do you need VISA support in order to work with us?
What are your salary expectations for this role?