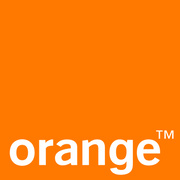 IT Functional Analyst for Supply Chain
Orange Group is recruiting an IT Functional Analyst for Supply Chain applications within the Supply Chain Corporate Centre of Excellence (CoE). The overall role of this team is to ensure that Orange's country supply chains become business oriented.
Our Functional team is responsible for the implementation, support, and maintenance of the upstream and downstream supply processes for a global application within Orange affiliates.
We participate in global rollouts and new implementations throughout Orange countries including system design, specifications, testing, configuration and post go-live support.
We also recommend best practices to key business users to configure and modify the application to meet their business need.
What we bring:
A multicultural environment that facilitates international collaboration.
A motivating package of benefits.
A friendly and fun team of co-workers
Trainings and skill development opportunities
What you bring:
Direct involvement in project deployment in Orange affiliates, workshops organization, functional specifications, solution validation, close follow-up/SPOC of development teams, test, solution configuration, Go live preparation, trainings and support after go live.
Responsibilities:
Project Management:
Understand business requirements and business specifications.
Create and present a scope and a project plan to all stakeholders, taking relevant constraints into account.
Coordinate the technical implementation, testing and production go-live between upply chain CoE resources and external partners.
Create and maintain all required project documents (.: functional/technical documentation, process documentation, points of contact, status reports).
Facilitate an appropriate level of communication and governance around the project.
Application Deployment:
Based on specifications, understand what are the needed functionalities and therefore build and deploy supply chain information management tools.
Transform business specifications into functional specifications.
Ensure the solution proposal fits the business needs/Validate technical documentation
Test the created programs, and finally deliver them to production servers.
Create system configuration requirements
Configure applications
Train Quality and Support teams
Ensure Support Level 2 after global rollout
Personally work with supply chain experts to improve existing tools
Candidate Profile
Professional background & qualifications:
Bachelor's degree in Computer Science, Engineering or related equivalent experience
Minimum 1 year Experience in Supply Chain or in implementing/supporting ERP or application roll out
Minimum 2 years Work experience as a project manager, Experience in full life-cycle implementations working on all facets from system design to post go live support or at least 1 major project implemented
Fluency in English
French is an advantage
Experience in a multicultural environment is an advantage
Specific skills:
Excellent written and verbal communications skills with the ability to effectively communicate with business users, stakeholders, technical teams and various levels of management. This includes communicating system issues and business solutions in a clear and concise manner, along with the ability to recognize your audience and tailor communication accordingly
Must be able to operate in a fast-paced organization and handle multiple projects simultaneously tasks
Must have the ability to complete assignments within time frame
Must be able to interact effectively and cooperatively with employees at all levels
Autonomous person, able to control and deliver projects in complex environments
Excellent organizational skills with the ability to work independently
The ability to create thorough documentation and reports is a must
Experience in testing developed applications is required
Availability for travel is required (up to 30% of the time)
Thank you for your application!