Detalii loc de munca
ANUNT INACTIV:
Angajatorul nu recruteaza momentan in mod activ pentru aceasta pozitie, dar poti aplica la anunt.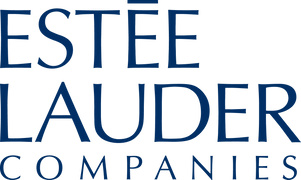 IT Business Analyst (financial industry)
Nivelul carierei
Entry (0-2 ani), Middle (2-5 ani), Senior (5-10 ani), Executive (>10 ani)
Job Description
The Estée Lauder Companies (ELC) Inc. is a Fortune, multinational manufacturer and marketer of prestige skincare, makeup, fragrance and hair care products, headquartered in New York City. As the global leader in prestige beauty, we touch over half a billion consumers a year. The company owns a diverse portfolio of brands, distributed internationally through both digital commerce and retail channels.
ELC prizes the confidentiality of its consumers and therefore places a premium on cybersecurity. As the business world becomes increasingly digital and cyber threats grow in number and in sophistication, ELC will continue to invest and develop a proactive people-centered, cybersecurity program. The Enterprise Cybersecurity and Risk (ECR) team spearheads these efforts.
Understands business processes, process analysis/management, and their related IT requirements. Drives the definition, optimization, improvement, and approved changes to new and existing business processes and IT solutions via development of business and functional requirements. Manages process conformance and compliance as appropriate (). Collaborates with technical teams to prototype, build, test and deliver the solution.
Key Activities
Determines operational objectives by studying business functions; gathering information; evaluating output requirements and formats.
Analyzes business requirements; constructs workflow diagrams; studies system capabilities; writes specifications.
Recommends controls by identifying problems; writing improved procedures.
Defines project requirements by identifying project milestones, phases, and elements; forming project team; establishing project budget.
Monitors project progress by tracking activity; resolving problems; publishing progress reports; recommending actions.
Provides references for users by writing and maintaining user documentation; providing help desk support; training users.
Prepares technical reports by collecting, analyzing, and summarizing information and trends.
Analyze and monitor implementation of business rules through review of documents which include business requirements, design documents, test plans and other specification documents.
Contribute to project plans.
Create functional requirements in use cases. Coordinate requirements walk-through and sign-offs, verifying with user representatives/stakeholders that use cases and process models accurately portray specific business needs.
Evaluate potential software solutions, including off-the-shelf and open source components, and the system architecture to ensure that they meet business requirements.
Product Manager
Using market research and user research to obtain improvements and features that customers will want
Helping to oversee the design, deploy, and planning how to market and promote the product to ELC users
Define and develop the roadmap for enhancements via Agile managing the full backlog
Providing management with analyses and reports and responding to questions and requests from management
Specifying and overseeing the research needed to determine the needs and desires of customers
Reviewing and adjusting User Stories and product production schedules to maintain product releases

Qualifications
Functional Skills
Strong communication and validation skills. Able to iterate through the requirements in phases. Evidence of staying in alignment with business sponsor, stakeholders, and management.
Independent and creative analytical skills and the ability to clearly communicate ideas and confirm understanding.
An analytical mind that can break down complex problems into solvable components
Demonstrated writing skills
Strong interpersonal skills
Flexibility and enthusiasm for taking on a dynamic portfolio of responsibilities
Meticulous attention to detail, with the belief that no detail is too small to be overlooked
An exceptional communicator and spirited collaborator
Technical Skills and Qualifications
Strong production capabilities in PowerPoint, Keynote, Word, Excel, and familiarity with financial modeling
Functional knowledge of ERP modules and functionalities (. Salesforce, Datalake, ServiceNow)
Experience working with (or, ability to quickly learn & master) a variety of technologies including web, mobile and social
Bachelor's degree from accredited universities with strong academic records
#ELCDigitalCenterBucharest