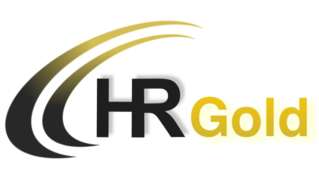 IT Business Analyst
Nivel cariera
Middle (2-5 ani), Senior (5-10 ani)
Salariu aproximativ brut oferit / luna in euro
100 €
For our business partner, a company with 12 years of experience in the software market, that is noted on two lines: e-commerce and custom software (web and mobile), we are hiring IT Business Analyst.

Responsibilities:

- Thorough understanding of the customer's business model internal processes and business needs
- Interpret customer business needs and translate them into application requirements
- Create detailed business requirements to accurately and concisely communicate required development deliverables.
- Critically evaluate information gathered from stakeholders and other sources and decompose high-level information into details
- Provide recommendations and lead discussions with leadership to understand business gaps in order to provide solutions and implementation alternatives.
- Identify implementation alternatives, emphasizing pros and cons from a technical and business perspective;
- Review business requirements. Request relevant clarifications;
- Consider both functional and non-functional aspects of a software product;
- Track requirements and feedback from all involved parties. Make sure teams are aligned in terms of requests, needs and priorities;
- Act as a liaison customers, teams and other internal departments to drive and achieve common goals
- Assess existing processes and determine key areas for immediate
- Always consider performance, security, integrations and usability aspects of designed
- Stay up-to-date with recent services and products, licensed or open-source, understand their key strengths and recommend them if suited for the business-case.
- Support project managers in making technical choices and estimating effort.
Requirements:
• Problem solving experience;
• Analytical, constructive mindset;
• A minimum of two years in a technical role such as technical lead, team lead, architect;
• Experience with microservices;
• Experience in identifying and applying design patterns, enterprise integration patterns and refactoring concepts;
• Hands-on development experience in software development;
• Agile mindset, with a solid understanding of the Standard SDLC processes;
• Experience with relational databases;
• Client facing experience;
• Excellent English skills: reading, understanding, writing, speaking;
• Excellent verbal and written communication skills;
• Strong presentation, communication, listening skills.

The following additional skills will be an advantage:

• Good client management skills;
• Good knowledge of cloud services and their applicability;
• Experience of developing Services Orientated Architectures, WebServices;
• Knowledge of DevOps processes;
• Full lifecycle development experience on large projects;
• Knowledge of Enterprise Architecture methodologies;
• Knowledge of big data systems;
• Hands on experience with Agile methodologies.
Benefits that you can enjoy: Private medical insurance, Bookster, flexible schedule; working in a friendly environment, a future and a potential for growth in an international-oriented company; employee career development.
Interviu online
Te rugam sa ne ajuti cu suma minima a asteptarilor tale financiare in RON Net/Luna. Asa ne asiguram ca putem sa iti oferin ceea ce tu iti doresti si bineinteles, ne incadram in bugetul alocat pozitiei.