Detalii loc de munca
ANUNT INACTIV:
Angajatorul nu recruteaza momentan in mod activ pentru aceasta pozitie, dar poti aplica la anunt.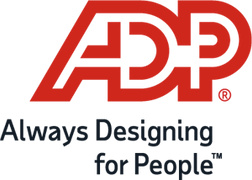 Internship for HR Data Analytics (French B1)
Nivelul carierei
Fara experienta, Entry (0-2 ani)
Tip job
Part time, Internshipuri
Limbi vorbite
Engleză
- Mediu
, Franceză
- Mediu
* toate limbile sunt obligatorii
Job Summary:
Part of the HCM Centre of Excellence, the HCM Client Data Analytics Intern's role is to support the HR Consultant HCM Business Unit in France.
The Intern contributes to the creation of deliverables to be provided to the clients that benefit from the HR services range proposed by ADP (Interview, Training, HR Reporting, Communication etc.) and manages the configuration of several parameters for evaluation campaigns in accordance with customer requirements and in collaboration with the Implementation team in France.
In addition, he/she performs analysis activities for defining the required technical specifications of the information system that meet the customer configuration needs.
Scope of Responsibilities:
Performs analysis activities for defining the required technical specifications of the information system that meet the customer configuration needs.
Broadly, the scope of responsibilities is as follows:
Organizes the activity according to Consultant's demand (time & volume)
Checks the completeness of the necessary client data before launching the deliverables production process
Secures the data coherency between Access Insight Dashboards and Payroll
Secures the data coherency between the database and the reporting tool - BO
Uses action plan if necessary, in case of dysfunctions/gaps
Formats the client document
Delivers the client document
Alerts the HR Consultant in case of delays
Key duties/tasks:
Ensures the timely delivery of client documents
Ensures the accuracy of the data included in client documents
Analyzes, creates and configures parameters in the software according to clients' demands
Handles changes in client demand
Creates analysis documents with functional specifications in order for Technical Consultants to enhance the software with customer's requirements, resulting in new software versions
Follows the dedicate process
Updates indicators inside CRM
Reports & Performance Metrics:
On time delivery of assigned tasks
Quality control reports
Utilization rate
Knowledge and Skill Requirements:
Fluent (B1) in French language
French HR or payroll skills is a plus
Technical skills:
Microsoft Office Suite (Word, Excel, PowerPoint)
BO
Siebel CRM
Possesses good communication skills and is able to adapt his/her speech to the audience
Is capable of working quickly and accurately to successfully meet deadlines
Has productivity & prioritization skills
Possesses analytical skills and an ability to summarize
Is proactive and detail-oriented
Possesses a continuous improvement mindset and is receptive to change
Has team spirit.
Join us to #workhappy !