Detalii loc de munca
ANUNT INACTIV:
Angajatorul nu recruteaza momentan in mod activ pentru aceasta pozitie, dar poti aplica la anunt.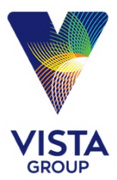 Nivelul carierei
Middle (2-5 ani), Senior (5-10 ani)
Salariu net pe luna
24000 - 33000 €
About Vista Group and what we offer you!!
We believe in rewarding great people with great things: Vista Group provides competitive salaries and a great benefits package - (including an opening annual leave balance of 21 days excluding bank holidays) an inspirational working environment and a great team who have your back! At Vista Group you will get all of this and more... Only Super Benefits will do for Superheroes!
You will get to be a part of the exciting movie entertainment industry: Brad Pitt! Scarlett Johansson! Quentin Tarantino! Ridley Scott! All people we've never met! But we do create and provide innovative products and solutions that are used worldwide by cinemas, studios, and the cinema going public alike. We build amazing products that transact the business of the movies. More than 20 billion dollars of tickets are sold through Vista Group every year; but more than that, we are a group of good people who love doing good things. You will work with an elite team of superheroes in a great culture that delivers the best products to the cinema industry and will find yourself surrounded by success and opportunity – yours for the taking. Vista Group is an established company, with over 20 years growth and experience, but with the variety, challenges, and the excitement of a start-up. Come and join our cast of characters and be an integral part of making the cinema industry an even better experience.
Job Summary
We are the world's leading Cinema software supplier and we are looking for a .Net developer to join our growing team. We have a clearly stated business goal of Global Domination, and - with an ever-increasing amount of work available - we are looking for talented people like yourself to help us make that happen.
You will work with a team of BA's and QA's in an Agile environment on a wide variety of projects, ranging from third party APIs to hardware integrations to regulatory assurance. Our projects are often complex and can involve deep knowledge of the cinema industry, so you'll be provided with excellent training and on boarding to get you up to speed and ready to contribute to our technically advanced cloud ready enterprise suite as soon as possible.
As an intermediate developer, you'll be working in collaboration with senior and junior developers to produce a code base that is high quality, maintainable, and always maturing. You'll have experience with modern software development practices and be able to bring your own skills and perspectives to the table via whiteboarding sessions, peer programming, code reviews, and of course your own development time.
Our over-arching goal as a development team is continuous improvement, and we will always be focused on working as a tight-knit group who get on well with each other, have each other's back, and are always proving that we're capable of Getting It Done.
Key Skills
Strong intermediate level C#.Net
Fundamental understanding of SOLID, design principles, enterprise development
Strong MSSQL, including performance and optimisation
Clear headed, clarity focused
Other Useful Skills
Cloud / Microservices / SaaS
Dev-ops / deployment / virtualisation
We welcome applications from candidates with the right to live and work in Romania and are fluent in English.