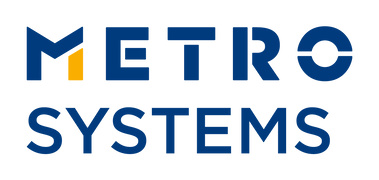 Infrastructure Systems Engineering - Cloud Storage
Nivelul carierei
Middle (2-5 ani), Senior (5-10 ani)
At Metro Systems Romania, we are looking for an enthusiastic colleague to join our support team. The role involves monitoring and supervision activities, incident handling and managing critical situations by achieving customer expectations, leading action plans and effectively communicate with customers and relevant Metro Cash & Carry counterparts.
The team is based in Romania, working into an intercultural environment.
We're looking for innovative and passionate colleagues who:
Operation of hardware equipment HP ProLiant servers, NetApp and EMC storage systems;
Configuring and managing Storage Systems (Hitachi, IBM, Huawei, EMC, SAN switches etc.);
Configuring and managing Storage Management Tool on Windows and Linux Operating Systems;
Control storage components status by monitoring all systems alerts and taking appropriate actions;
Performs regular system maintenance, hardware and software upgrades, migrations and performance tuning;
Troubleshoot problems reported by Local IT organization by analyzing and isolating issues, utilizing all available resources (knowledge bases, online resources, etc.) to ensure timely resolution of server issues;
Handling calls with external providers in order to solve production issues;
Develops operating procedures for storage administration activities including system monitoring, performance tuning, backup & recovery, storage and server architecture design and maintenance;
Document system configuration, processes and procedures;
Make recommendations for future upgrades and capacity recommendations;
Interfaces with Network Engineers, System Administrators, Database Administrators and DevOps teams to optimize systems usage and configuration;
Provides technical knowledge and recommendations to staff members as required;
Provide on-call 24 x 7 support on a rotating basis.
You're a great fit if you have:
Experience with servers and storages hardware equipment;
Experience with F5 Loadbalancers;
Experience with Linux/AIX and Windows Server;
Experience with scripting & automation tools (for example Powershell, Python);
Experience with Block and IP/Object Storage (NFS, SMB, S3) systems and protocols.;
Experience with Active Directory and LDAP;
Familiar with SAN technology Brocade SAN switches;
Familiar with back-up technologies: VEEAM, Simpana Commvault;
Good experience with network infrastructure services and protocols TCP/IP, DNS, DHCP, Firewall, Proxy.
Highly appreciated:
Good communication and time management skills;
Ability to work in international teams;
Able to prioritize topics according to requests and resources;
Proactive, results-oriented, problem solving skills;
Very good spoken and written English skills.
What we offer:
Flexible working time;
Possibility to work from home;
Lunch tickets;
Health and life insurance;
Private pension;
Opportunity to learn and work with a variety of technologies;
Trainings (technical, soft skills, business);
Multicultural, Agile environment that encourages new ideas and innovation;
Fitness centers discounts;
Sports activities & other company events;
Chair Massage;
Free Bookster account;
and… free coffee, fresh fruits.