Detalii loc de munca
ANUNT INACTIV:
Angajatorul nu recruteaza momentan in mod activ pentru aceasta pozitie, dar poti aplica la anunt.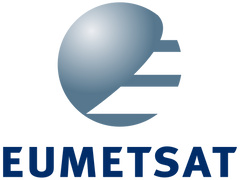 Information Security Engineer
Nivelul carierei
Middle (2-5 ani)
Job title: Information Security Engineer
Alternative job title:
Job location: Darmstadt, Germany, DE
Experience requirements: Mid-career
Workfield requirements: Network Administration & Security
Contract type: Permanent full-time
Sector: Space and Aerospace
Locations: Romania - Bucuresti-Ilfov
Description
As a member of the Security Team of the Generic Systems and Infrastructure (GSI) division, the Information Security Engineer will supervise, coordinate and assess the implementation of IT security for all operational and corporate IT systems, and support security aspects of the development of new ground systems.
What you'll be doing
· Supervise, coordinate and verify the implementation of the Information Security Management System (ISMS) at operational level, including infrastructure, network, storage, computers and software, for all IT security aspects;
· Organise, execute, evaluate and follow-up information security assessments;
· Identify, report and follow-up on relevant information security risks;
· Provide expertise on information security requirements, architecture definition and implementation, to the development and/or procurement of new systems and security solutions;
· Act as one point of contact for all information security-related aspects;
· Maintain appropriate contacts with special interest groups relating to information security, and/or other specialist forums;
· Provide information security training and contribute to security awareness initiatives at organisational level.
Offer
· Excellent salary, of up to Euro 7,500 NET (after tax) based on skills and experience
· Flexible working time including additional flexi-leave
· Full medical coverage for employee and family
· Attractive pension
· 30 days of annual leavedays public holidays
· Training and development support
· Relocation allowance and support (if applicable)
Required profile
Qualifications
· A university degree in a relevant discipline . Computer and Network Security.
· CISSP or a similar certification are an advantage.

Skills and Experience Requirements:
· Definition of information security and related requirements;
· Architecture of IT Security solutions for networks, computer systems and application software;
· Implementation and maintenance of an Information Security Management System (ISMS), including security software and tools, preferably in 24/7 high-availability environments;
· Security assessments and ethical hacking on operational systems;
· Incident response and forensics;
· Security standards like ISO/IEC 27001 & 27002.
· Excellent interpersonal, communication and team working skills;
· Critical thinking, methodical and organised approach to work combined with an aptitude for detail and accuracy.
Company introduction
EUMETSAT is Europe's meteorological satellite agency - monitoring the weather and climate from space - 24 hours a day, 365 days a year
Working for EUMETSAT, you can make a world of difference and be a part of something that makes a positive impact on society. You will be at the cutting edge of satellite technology, with a meaningful role in an organisation focused on space-based observations of the Earth's weather and climate.
In the EUMETSAT matrix organisation, the Technical and Scientific Support (TSS) department provides support to the development and operations of EUMETSAT satellite systems, in particular ground systems, and contributes to the operational management of the cross-organisational Information Security Management System.