Detalii loc de munca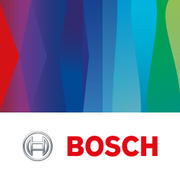 Industrialization Project Leader, CljP
Nivelul carierei
Middle (2-5 ani)
Employment type: Full-time
Job category: Engineering
Job industry: Automotive
Experience level: Mid-Senior Level
Description
Your valuable contribution to something big
You ensure clarification of project scope, project targets and customer requirements with all relevant stakeholders;
You are responsible of set-up, ensuring and coordination of all necessary project resources;
You are responsible of the  risk analysis and risk management;
You plan and organize manufacturing preparation with all relevant stakeholders;
You are in charge of regular project controlling (Measuring and analysis of project status);
You organize regular reporting of project status on management level;
You establish project infrastructure for and organize full project documentation.
Qualifications
Personality:
You are well organized, focused and able to meet strict deadlines ;
Your mindset is based on improvement and growth ;
You bring positive attitude ;
You have passion in your blood.
Education: 
Bachelor/Master's degree in Engineering / Physics
Experience and Skills:
You are team-oriented, team-player;
You have a structured and analytical approach;
Experience in project management (preferred incl. MS Project);
Experience in leading and coordination of projects, manufacturing of series production in automotive industry;
Knowledge about problem-solving methods;
Good communication skills;
High commitment to company, plant and department targets;
Claim and ability to lead;
Demonstrated ability to present achievements and challenges to management;
Resilience;
Ability to deal with conflict.
Languages:
Additional information
#LikeABosch Benefits:
25 days of annual leave, because work-life balance is essential to us;
Flexible working hours, but if you want to work 3 days per month from somewhere else, feel free, our Home Office program helps you do that;
Lunch discounts and daily subsidies at our canteen;
Private medical insurance, because your health is a priority to us;
Flexible benefits - On top of your salary, we offer you a monthly budget via your benefit account, which can be used for several different services;
Annual performance bonus;
Internal development Trainings - we have local development programs for Project Managers, Line Managers and Experts;
Wellbeing programs for associates;
Inspiring working conditions – best place to work.
Application Process
After you followed all the required steps on our platform, you will receive an e-mail for GDPR compliance. 
Only those applicants who give their agreement will receive a feedback from us.
Any other questions? Feel free to e-mail me on   and I will come with an answer shortly. 
Add Videos