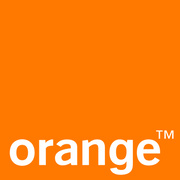 ICT & Consultancy Team Manager
Nivelul carierei
Middle (2-5 ani), Senior (5-10 ani)
Limbi vorbite
engleză - avansat
If you are interested in coordinating a team of top notch technical experts and consultants and in the same time in managing complex customer accounts in order to drive the business forward, then this is the job for you!
We are currently looking for a Team Manager to lead and coordinate our ICT & Consultancy Team.
From high-value consultancy on RPA, Supply Chain, Order to Cash customized billing solutions, IT Helpdesk, Microsoft 365 & Cloud Network solutions design to eLearning content creation, we have it all!
But these are just a couple of examples! If you want to know more, we invite you to our headquarters for a chat!
What we bring:
A friendly, but inspiring environment in which you can grow
Agile environment in which we welcome changes and adapt to any situation
Trainings and conferences to better developer your skills
We encourage moving on to new technologies so you can keep up with the future of technology!
Exposure to a very large set of technologies: RPA, Flexi, SQL, VMware, Cloud, M365 and the list goes on
Great benefits
What you bring:
Passion for & experience in leading teams of at least 3 years
Know-how in managing complex customer accounts, especially in IT
Proven skills in business development
At least 10 years of relevant working experience in managing complex technical systems/projects in a similar environment
Curiosity to discover new technologies and ability to promote them
Very good master of English
Thank you for applying!