Detalii loc de munca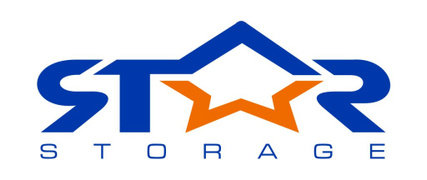 Human Resources Specialist
Nivelul carierei
Entry (0-2 ani), Middle (2-5 ani)
Limbi vorbite
Engleză
- Avansat
* toate limbile sunt obligatorii
Star Storage is a global technology provider developing and delivering state-of-the-art information protection and management solutions for top private and public organizations. With more than 20 years of experience, own Intellectual Property and a portfolio of over 500 customers on 4 continents, with strong expertise in top industries such as banking, insurance, telecom, manufacturing, utilities and public administration, the company plays a key role in the digital transformation, mobile and cloud journey of any size organization.
We are looking for an exceptionally driven and experienced Human Resources Specialist to join our team and manage all allocated human resources processes.
Responsibilities
Managing full-cycle recruitment processes within Star Storage, ensuring a positive candidate experience through the interview and hiring process;
Working closely with hiring managers to understand the position, team needs, culture and developing the best hiring strategies;
Conducting interviews and filtering candidates for the open roles;
Acting as the liaison between hiring managers and candidates during the interviewing and onboarding process;
Performing other related tasks: drawing-up job descriptions, onboarding, exit-interviews etc.;
Stay informed of trends and best practices in HR in order to be competitive;
Ensure that the HR procedures are drafted, updated with information on new practices, legislation, and regulations, implemented and communicated to all employees and managers;
Participating in HR projects and other internal HR initiatives.
Qualifications and Experience
Good knowledge regarding recruitment and selection methods and techniques;
At least 1 year of recruitment experience;
Experience working with LinkedIn & other sourcing channels;
Fluent in English (spoken and written);
Excellent communication and interpersonal skills;
Ability to establish and maintain effective working relationships;
Results oriented, always looking for solutions to improve your individual performance;
Problem solver and self-motivated individual;
Analytic, well organized and confident.
STAR STORAGE IS THE RIGHT PLACE FOR YOU! DISCOVER WHY!
Work with cutting edge technology!
We know how important it is to have access to modern technologies that allow you to put into practice the most innovative ideas and to facilitate the best conditions for your productivity.
You are part of a global success!
Our software products are appreciated worldwide being used by top clients on four continents (US, Europe, Asia and Africa), and you have the opportunity to contribute to this success.
You acquire experience in exceptional projects for top clients!
Clients from various industries recommend us, both in Romania and worldwide. You have the opportunity to overcome multiple challenges and obtain real competences to develop yourself involving in the implementation of outstanding projects.
You develop professionally using our experience gained in 20 years!
Benefit from our knowledge and experience of the last 20 years and have the opportunity to develop your skills, access to a knowledge base and top professional courses for certifications.
You put your personal mark on results and your value is recognized!
In Star Storage we support ideas and personal initiative and cherish results. You have the opportunity to see how your skills turn into value.
WE ARE LOOKING FOR EXCEPTIONAL COLLEAGUES! Take the next step in your career and contribute to our global success!