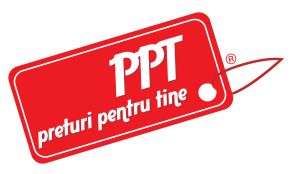 Human Resources Director
Nivel cariera
Middle (2-5 ani), Senior (5-10 ani)
PPT Preturi Pentru Tine is an international fashion retailer company, based on best price-quality ratio, which operates more than 150 own stores, reaching a total of over 1100 employees in Romania, Republic of Moldova, and Bulgaria.

The Human Resources Director will provide professional and business focused human resources services to support the effective management of the company at group level (Romania, Republic of Moldova and Bulgaria). The Human Resources Director is member of the Board of Directors.

Duties and responsibilities:
Formulates the personnel policy and makes sure that their correct and timely implementations are in correspondence with the Company's needs at group level:
- Identifies requirements for placements, recruitment, training, professional development of employees and implementation of personnel policies within the organization;
- Formulates and determines programs for development of salaries, remuneration and benefits.
- Supervise training and activities linked to labor relationships;
- Ensures that personnel policy, structure of employees' positions and efficiency of employees are in correspondence with requirements from other departments;
- Writes regular reports on the state of HR. Monitors continuously the relationships and attitudes of employees towards the Company;
- Plans recruitment and redundancy services that meet the company's needs;
- Manages, supervises, appraises and motivates employees;
- Ensures that the quantity and quality of manpower is suited for long term requirements;
- Writes directives advising department managers of company policy regarding employment, remuneration and work relationships;
- Determines and approves the Company's compensation and benefits plan;

Requirements
- university degree in psychology, business administrations or relevant field;
- master degree in economics, business, accounting or relevant field is a plus;
- at least 3 years proven experience on a similar position;
- at least 3 years proven experience on a management position;
- fluent in English is a must;
- strong Office skills (Excel, Word);
- any professional certificate on human resources is a plus (SHRM, SPHR or any relevant);

Benefits
- motivating salary package;
- excellent opportunity to join a fast growing company.